If you think that there is no need for deep analysis for something as simple as boot laces, then prepare to be amazed.There is more to boot laces than you could possibly think, and if you select the right boot laces, chances are good that they will last a very long time.
This means that you will have a lot less things to worry about.
It means that you will not need to go out of your way to go out and buy or order laces for your boots. The truth about the laces that come with your boots is that they are far from perfect.
They'll last a few months before they need to be replaced, if that.
If you do not want to waste time replacing your work boot laces, you'll want to pay attention to what to consider as well as what some of the best work boot laces have to offer.
Our Favorite Boot Laces
10 Best Work Boot Laces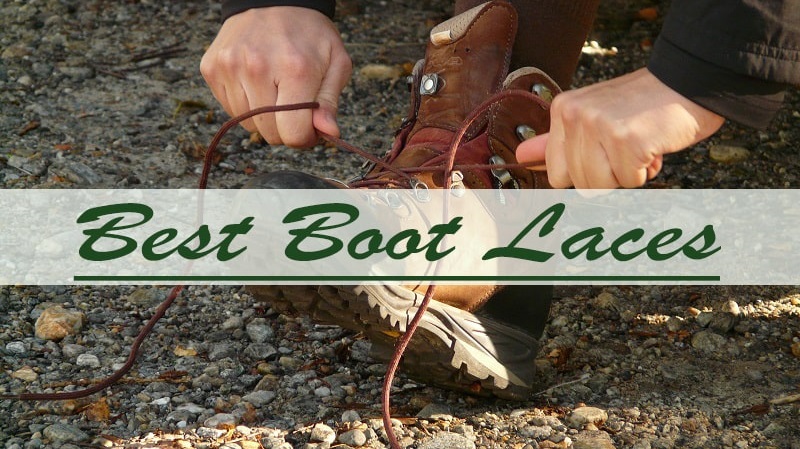 1. 72 inch no tie laces for boots and shoes (3 pair) by Lock Laces
Lacing up boots is one of the most annoying and time wasting tasks anybody can think of. This is especially true when it comes to footwear such as boots, which take a little more time to lace up than other footwear. One of the reasons why anybody who wears boots often does not change their laces is because they don't want to put their new laces in.
Lock Laces have decisively eliminated this issue. They connect to the tongue of your boot or shoe and extend to the end of the lacing, effectively turning your boot or shoe into a slip on shoe. You will not need to worry about lacing your boots and shoes and you will not need to tie them either. You will be shocked at the amount of time you will save.
Anything that involves tying is completely eliminated with Lock Laces, but that doesn't mean that they are not durable either. Lock Laces are designed for those who wear boots and shoes frequently or those who wear boots and shoes for outdoor ventures. You will not need to worry about these laces tearing or coming off. This is especially true since they lock on without any tying required.
However, Lock Laces are limited in what kinds of boots they can connect to. If you possess long boots and need heavy duty laces for them, you will get nothing out of Lock Laces. Another thing about Lock Laces is that they are very limited in their design. The only designs they come in are a camouflage type of design, making them ideal for boots or shoes that support these designs of laces but nothing else.
2. "Iron Lace" By Ironlace
Boot laces and shoe laces are not built to last. You know this if you wear them to work or in combative sports. Expect to change boot laces and shoelaces constantly if you have made the decision to keep your current laces yet wear your boots often, especially if you are using the boots for outdoor ventures. Dealing with this is troublesome and frustrating.
Iron lace lives up to its name when it comes to how durable they are. Once you put them on your boots, you will probably not need to change them for a very, very long time. If you work at a job where you are around a lot of heat, you will not need to worry about these iron laces being damaged.
You are not limited to one size or design of laces either when it comes to iron lace. Whether your boot only has four eyelets or as many as 12, iron laces will fit your boot. This is perfect for anybody who has different kinds of boots who also wants to transfer these iron laces from boot to boot. Very few boot laces are durable enough for something like this.
Other than how durable they are, there is nothing too special about unbreakable laces. Putting them in your shoe or boot can be a little more difficult than with other laces and you'll also notice this difference.
3. No tie shoelace system by Xpand
You know how problematic traditional shoelaces can be if you are extremely active. How many times have your shoelaces come untied when running or when competing in a sport? It happens a lot, and it is extremely frustrating. Even if you make double or triple knots in your shoes which usually prevent them from being untied, good luck untying the shoes after you are done.
These issues are eliminated with Xpand's laces. Their end clips provide a no tie system, which means that you will not need to tie your shoes ever again. This effectively transforms your shoes into something that slips on and will save you a lot of time and effort. When you realize that you do not need to tie your shoes at all, you'll notice a significant difference.
A lot of modern shoelaces are round. While this is the acceptable industry standard in the traditional design of shoelaces that need to be tied, these make things a little less comfortable than usual when it comes to shoelaces that do not need to be tied. Fortunately, Xpand's shoelaces have a flat design which makes things a little more comfortable. You also will not need to worry about being limited to colors: Xpand's shoelaces are available in different colors.
If you are not familiar with no tie shoelaces, you might have some difficulty putting on Xpand's shoelaces. It can be difficult to set the end clips and they are not as durable as they claim, either. They will come loose a lot of times and you will notice this.
4. Heavy duty round boot laces by Miscly
Common boot laces are just not thick enough to last a very long time. They aren't thick enough to withstand impacts by mud, dirt, heat, or other substances or particles that might damage the laces to where you might need to replace them. If you are regularly placed in situations where you need to do these things, you are going to need very strong laces.
Fortunately, Miscly's boot laces are designed for this very thing. Being 3/16 of an inch thick, you will not need to worry about Miscly's boot laces coming apart no matter what you are doing. Even if you are working in very hot climates, you will not need to worry about Miscly's boot laces being damaged. This is because the laces are made from nylon and polyester, which doesn't burn easily.
Unfortunately, there is nothing much else about Miscly's boot laces that are too impressive. They seem to be designed only for boots that are used for working in, since the laces themselves only come in black and brown color variations.
You also might need to look elsewhere if you are looking for long boot laces that can fit longer boots. Miscly's boot laces come in pretty limited sizes, as short as 45 inches to as long as 72 inches. Most other boot laces come in a much more diverse draw of sizes and this holds Miscly's boot laces back.
5. Round athletic shoelaces by OrthoStep
As durable as they are, thick shoelaces are typically not designed for anybody who wants shoelaces for being active. They can bounce around when running and can actually come undone pretty quickly because of what they are made of. This can be pretty frustrating to deal with when you are out running or playing sports.
OrthoStep's shoelaces are the answer to this problem. Being designed for athletics, they are only about an eighth of an inch or so wide. You will not even notice them when running or playing and you'll notice this difference right away. They also come in a lot of sizes, as short as 24 inches to as long as 120 inches.
You will not need to worry about color options either. OrthoStep's shoelaces come in over a dozen different colors, and they will complement any shoes or boots you own. A lot of specialized shoelaces do not give you these options and it is a very good thing that OrthoStep's shoelaces provide these kinds of options.
Do not expect OrthoStep's shoelaces to be durable in the slightest, however. This is because they are an eighth an inch wide and are made of thinner materials than laces that are made for work boots. Stay away from OrthoStep's shoelaces if you need laces for situations that call for durability.
6. Kevlar heavy duty boot laces by KG Boot Guard
It is very rare to come across boot laces that are flame resistant. A lot of boot laces will claim that they are flame resistant, but many of them do not back up this claim properly. If you wear your boots in workplaces that contain a lot of sparks or even flames, you know how frustrating this can be.
There are very few boot laces that are less durable than KG Boot Guard's laces. Made of a combination of kevlar, nylon, and reinforced wax, they are built to last and they resist anything and everything. This is perfect if you work around machines, are a welder, or even if you are a firefighter who works in extremely hot climates. You will not need to worry about KG Boot Guard's laces being damaged in these situations at all.
You also won't need to worry about length with KG Boot Guard's laces. Most boot laces that are as durable as these do not come in a real variety of lengths. What makes KG Boot Guard's laces different and better than others like it is that they do come in a variety of lengths. They come in lengths as short as 45 inches or as long as 84 inches.
KG Boot Guard's boot laces are truly functional and functional only. They are only available in black, and they don't snap on some other boot laces. The wax properties of the laces can also make them difficult to lace up when putting them in your boots.
7. Cut to fit leather boot laces by Tofl
Leather is one of the most durable materials that boot laces can be made of. They are resistant to almost everything and are a solid choice for anybody who works in environments that demand durable boot laces. However, the reason why they are unpopular is because they lack color options, length options, and are usually not cut to fit.
Tofl's boot laces solve a couple of these issues. First, you have just as many color options with them as you would have with regular shoe laces, if not more. Being available in over a dozen different colors, they will match up to any shoe or boot. This makes Tofl's boot laces fashionable as well as functional, where other boot laces like it are only functional.
Leather boot laces are usually not cut to fit and you'll need to cut them yourself to fit your boots. This is not the case with Tofl's boot laces, as they are cut to fit the eyelets of nearly all boots. You'll be pleasantly surprised when you encounter no struggle when lacing them up.
The only issue that Tofl doesn't solve with its boot laces is length. 72 inches is all you get with Tofl's boot laces and this can be frustrating, since different styles of boots call for different lengths of laces. If they are too long, you'll probably need to cut them and this can be risky.
8. 3 pair heavy duty round boot laces by Miscly
Extremely durable boot laces are not only really difficult to come by, but when you do come across them, they are usually sold for one pair of boots and one pair only. While this is acceptable if you only have one pair of boots, what happens if you need laces for more than one pair of boots? You'll need to order more than one set of boot laces. This is frustrating to deal with.
Miscly's boot laces are not only very durable, but you get three laces in one package. This is perfect for anybody who owns more than one pair of boots or even those who just want spare laces for their boots.
Being reinforced with two nylon cords and an outer polyester weave, you will be able to wear Miscly's boot laces with confidence. They will not break or get damaged under extreme conditions. This is especially true since they are 3/16 of an inch thick. You also get a decent amount of length options, from as short as 45 inches to as long as 72 inches.
However, it can be difficult to lace Miscly's laces because they are so thick. You also do not get the best color options with them either, since they are only available in black, brown, or tan variations.
9. Extra heavy duty round boot laces by Ironlace
A lot of "heavy duty" boot laces claim that they can withstand anything, from intense heat to corrosion, to chemicals, to being resistant to breaking even under extraordinary pressure. The uncomfortable truth about a lot of those boot laces is that they can maybe withstand one of those things at most. This can be extremely frustrating to deal with.
Fortunately, Ironlace lives up to its brand name. It's resistant up to a staggering 630 degrees, and withstands up to 1500 pounds of pressure. It also resists all kinds of chemicals, from corrosion to UV rays. This makes Ironlaces's boot laces the perfect choice for boots that you wear to work, especially if you are wearing your boots to work in areas where you encounter the above regularly.
You do not need to worry about length, either. Ironlace's boot laces are available in lengths as short as 33 inches to as long as 108 inches. This is perfect if you have very long boots that require laces that are longer than the industry standard of 72 inches.
Unfortunately, color options are nonexistent with Ironlace's boot laces. Solid brown and solid black are the only color options that you get with them. You'll need to look elsewhere if you are looking for color options.
10. 2 pair round athletic shoelaces by Aomidi
Laces for the common casual, formal, or athletic shoe will not last. They are made of the cheapest materials and will get ruined at the first sign of overuse or adverse conditions. This is extremely frustrating to deal with, especially if you wear these kinds of shoes often.
While they are not nearly as durable as boot laces that are designed for welders, factory workers, or firefighters who need the laces on their boots to withstand extreme temperatures and conditions, Aomidi's athletic shoelaces are far and away more durable than any laces that you will find in any shoe. They will never come loose and you will not need to replace them after a month like you might need to do with common shoelaces.
Aomidi also has you covered if you need more than one pair of shoelaces. They come in two pairs, which is fantastic if you need shoelaces for more than one pair of shoes. If you only need one pair, then you'll have a fresh set of shoelaces on hand.
Aomidi underperforms when it comes to color options for shoelaces that are designed to fit many kinds of shoes. You only get a little less than ten options when it comes to colors, and there are some heavy duty boot laces that offer more options.
Best Boot Laces: A Buying Guide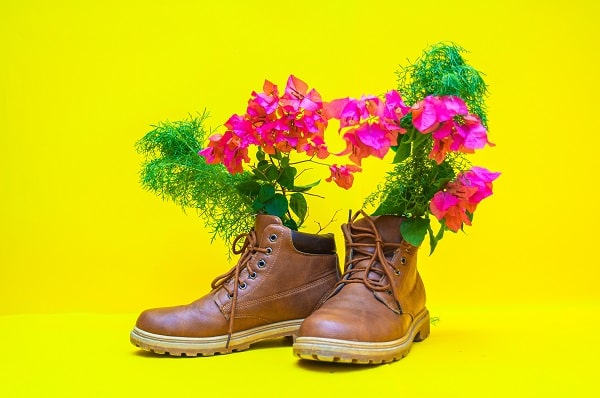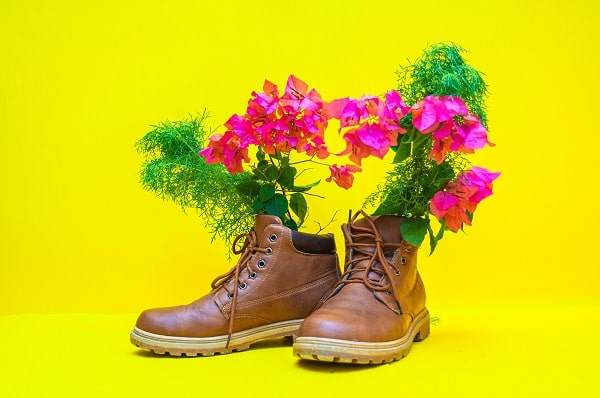 Boot laces are like anything else that you spend money on. If you buy something, you're going to want a guide this way you can make the most out of your money.
Here are some things that you should consider when buying boot laces.
How often do you wear your boots?
The first thing that should be considered is probably the most obvious. You need to consider how often you wear your boots this way you can find laces for them that can handle the impending wear and tear.
What kind of boots do you own?
Some boots are nothing more than reinforced sneakers of sorts and can make use of almost any kind of boot laces. Some boots are really long and will require different kinds of laces for you to wear them properly.
This is definitely something you should consider before buying laces for your boots.
Where will you wear your boots?
This is something that many do not consider when it comes to buying boots at large, let alone buying laces for boots.
If you are wearing your boots around a lot of wet areas and other environments like it, for example, you'll probably want to get laces that can withstand these kinds of environments.
Do you need different boot laces for different boots?
Sometimes it isn't necessary to have different boot laces for different boots.
Some boot laces are indeed "all purpose" and are strong enough to be taken off of one boot to be put on another boot.
That's right, you don't necessarily need to have different boot laces for different boots and this option should definitely be explored.
Boot Lace Length Guide
Getting suitable shoelaces can be tricky if you don't know how to go about it. Additionally, if you choose the wrong shoelaces, it will make your shoes look unappealing. In case you are in such a scenario, don't worry; in this guide, you will get in-depth information on measuring the length of your shoelace and what to consider before you buy them.
Methods for measuring shoelace length
If you are not sure of your shoelace's length, it is vital to measure it before you go to purchase it. Here are the methods for measuring your shoelace length.
Remove the shoelace and measure it.
If you want to replace old or broken shoelaces, the best way to determine their size is to measure their lengths. In case you have decided to use this method, ensure to add or subtract a few inches if the length of your shoelace is too short or too long.
Choose laces based on the type of shoe.
Note that similar shoes are likely to use standard shoelace sizes. Examine the chart below to know the nature of the shoelace you will order based on the type of shoe you have.
Counting the exact number of eyelets.
Determine the number of your shoe's eyelets and divide it by two to ascertain the pairs of eyelets your shoes have.
After determining the number of pairs of your eyelets, use a comparison chart hereunder to ascertain the corresponding length in inches.
Order your laces based on their length, color, or any other feature.
Shoelace length chart for your boots
This chart will guide you to determine the length of a shoelace to buy based on the type of shoes and eyelet pairs.
| | | |
| --- | --- | --- |
| Eyelet pairs | Shoelace length | Types of shoes |
| 3-5 | 33 inches | street shoes |
| 5-6 | 46 inches | Low or top hiking shoes |
| 6-7 | 55 inches | work and hiking boots |
| 7-8 | 64 inches | top sneakers, tall hiking boots, and workboots |
| 8-9 | 73 inches | 8″ workboots |
| 9-10 | 84 inches | tall boots |
| 10-11 | 100 inches | tall boots |
| 11-12 | 110 inches | tall boots |
What to consider when buying shoelaces
Here are what to consider when looking for shoelaces.
The type of material
The traditional shoelaces are made from strong materials, such as cotton. Due to this, they are more expensive than synthetic ones. If you want to get value for your money, don't hesitate to go for the traditional shoelaces; they are stylish, so they can make your shoes matter.
Style of shoelaces
If you have casual shoes or trainers, flat shoelaces are their perfect fit. However, official shoes will look better with rounded laces. More importantly, ensure you buy something that matches your current shoelaces.
Color
It is advisable to choose the color that matches your original shoelaces. Additionally, consider mid-red laces for a pair of black boots or blue laces for brown shoes.
The length of the shoelace
Choosing the wrong lengths of shoelaces will pose difficulties when using them. For instance, you may find it tricky to tie short shoelaces.
Type of laces
The type of lace you intend to buy is dependent on your shoes' current laces. Also, your shoes' eyelets determine the laces that suit them. For example, round laces are ideal for official shoes, while flat laces are a perfect fit for casual sneakers. Additionally, oval laces are commonly used in athletic shoes.
How long should a shoelace be?
When buying a shoelace, ensure that it is long enough to fit the number of eyelets and have some inches left to tie a bow. The extent of a shoelace length will depend on the size of the shoe.
Frequently Asked Questions
Which are better: Flat laces or round laces?
A: The answer to this question is a matter of preference and situation. If you are wearing your boots or shoes to work, you might find that flat laces get in the way. However, round shoelaces are not nearly as stylish as their flat counterparts. Round laces tend to be a lot more durable than flat laces, so keep this in mind as well. Again, it is all a matter of preference and situation.
What is the perfect boot lace length?
A: An optimal boot lace length depends on two things: Your shoe size and how long the shoe or boot is. Most sneakers or casual shoes do not need laces that are terribly long. You should probably go no longer than 48 inches for shoes like these. Formal shoes require even less length. The style of your formal shoes will be severely compromised if you lace them up with laces that are any longer than 36 inches. As far as boots go, you need to know how long the boots are and adjust from there.
Conclusion
There are a lot more complications to something as simple as boot laces as you might think.
When you think about it enough, there are plenty of things to consider before making a decision on what kind of laces you need for your boots or shoes.
Fortunately, there is plenty of information out there that is at your disposal when it comes to selecting the best laces for your boots or shoes.
When you are in possession of the right laces, they will last forever and you will not need to worry about replacing them for a long, long time.
That is your goal when selecting laces for your boots or shoes: Making sure they last as long as possible.