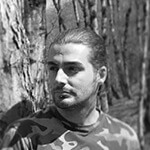 Author : Jason Flores
Jason Flores is a multi-talented individual whose unique journey has led him to blend his passion for craftsmanship and fashion into a creative endeavor. During his formative years, he found himself immersed in the world of handiwork, spending countless hours in his grandfather's workshop. These early experiences allowed him to develop a deep understanding of practical skills and a keen eye for detail.
Simultaneously, Jason harbored an innate love for fashion, drawn to the artistry and self-expression it offers. As he grew older, he recognized the potential to combine his proficiency in craftsmanship with his fashion sensibilities. This realization led him to a path where he began to explore and write about the intersection of fieldwork fashion.
Registration: August 04, 2019
Comments: 57
Votes: 16
Total submitted: 23