A few months ago, I decided to try a second pair of Wolverines, namely, the Men's Buccaneer. The price was reasonable and judging by customer reviews, they compare favorably with the Men's Raider.
Sadly, they're let down by one thing…As injury is the risk factor, you can be prepared to stay away from such unforeseen incidents with these boot designs. Men's Buccaneer Work Boots are crafted to suit your unique needs and are comfortable to several working conditions. Only if you try it, you will understand how a pair of wolverine insulated work boots protects your feet from injuries and risk factors. They are more comfortable, convenient, practically and are reasonably priced.
Wolverine Men's Buccaneer Top Features
This work is an excellent development of work-wear breakthroughs. This pair of work boot comes with thirty day comfort guarantee. When you prefer wearing this boot, you will realize that it is a most comfortable and durable that you have ever worn. The individual comfort feature will react to the manner you move. In addition, the individual compression pads in the foot and heel absorb shock, where you want it most and will return energy back in every step, offering maximum comfort throughout the day.
Comfort
As always, I'll start with the break in period. It could best be described as mild. Don't get me wrong, the first day won't be comfortable. But I wore them straight out of the box and ended the day without a single blister.
They have an 81% expected fit on Amazon and I agree.
I chose the same size as all other Wolverine boots that I've owned and found them snug in all the right places. The absence of a steel toe, while a deal breaker for some, leaves plenty of toe space and perhaps more importantly keeps the weight down.
The sole is not puncture resistant, again another deal breaker for some, but it does offer a lot of shock absorption. Apparently, this is the result of compression pads spread throughout the inner sole. I've had mixed results with compression pads but they work well here.
The boots are also a lot more flexible than they look. They're not quite at the same level as the Men's Raider but they do give your feet a lot of freedom while still protecting your ankles.
Safety Features
The Men's Buccaneer come with a choice of steel or soft toe. I personally opted for the steel version and aside from the added weight, you wouldn't know it's there i.e. it doesn't touch your top toe like some safety boots.
Regardless of which version you choose however, there's no electrical hazard protection and the lack of a steel shank means you probably shouldn't be walking around exposed nails.
One feature that Wolverine definitely did get right is the slip resistant sole. I've tested them on regular water, oil and gravel. Despite being the clumsy person that I am, I've yet to slip once.
Insulation/ Waterproofing
In terms of insulation, they're about average. Wearing them in the freezing temperatures isn't recommended. Wearing them walking to work on a cold morning however, and they're more than snug enough. They also feel great inside a factory.
My waterproofing testing hasn't been expensive but so far heavy rain and the occasional puddle has had zero effect on my feet. You can read more about waterproofing below.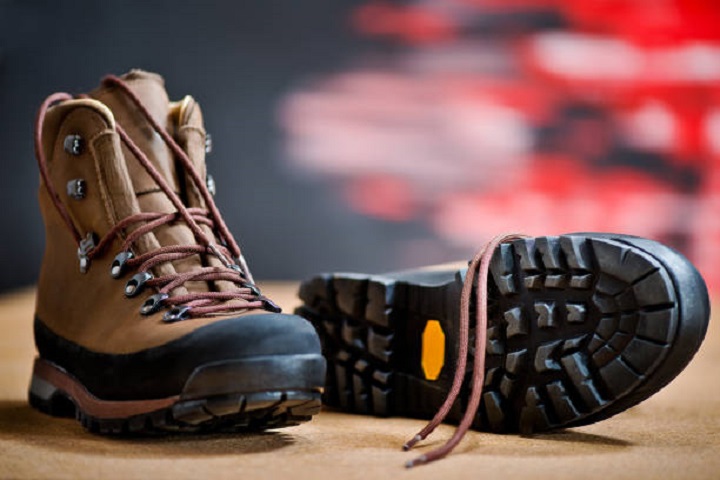 Style
Wolverine make some beautiful boots, case in point, the x. Personally however, I was a little disappointed with these. At best, they look generic. At worst, they look painfully outdated. And when I say that the lacelets are eye catching, I don't mean it as a compliment.
Judging by the number of people who've bought them, however, I may well be in the minority here.
Durability
Due to the aforementioned style issues, I wore these boots for less than two months. To judge longevity, I can therefore only rely on the following customer reviews.
Pros
Made of durable, high-quality material
The boots are more flexible, and ankle support
Has ideal steel toe that protects your feet fully
It has a rubber sole that is oil and slip-resistant
They are waterproof
The material is strong and durable
Cons
The boot sole is not puncture-resistant
They lack electrical hazard protection
FAQ
Who makes Wolverine work boots?
Wolverine is manufactured by Wolverine World Wide, Inc., which publicly traded American footwear, and it is based in Rockford, Michigan. The shoemaker is well known for its high-quality Wolverine and other great work boots.
How long do Wolverine Boots last?
The boots are durable and can last up to 10 years if they are carefully taken. However, the durability ranges from 3 to 5 years.
Are Wolverine boots comfortable?
Wolverine is comfortable because it uses high-tech features like rubber and PU outsoles with good traction, removable Ortholite insoles, and composite toe that make the feet more comfortable.
Are Wolverine Boots waterproof?
Yes, they are made of pure leather that is waterproof. The leather is also resistant to oil and slips on the outsole. The leather not only keeps your feet protected from water but also is breathable to make the feet cool in any environment.
Are Wolverine boots suitable for snow?
Yes, as we have seen, they are made of pure leather that can keep your feet dry all day. To add to that, they are lightweight, and therefore you can comfortably use them in a snow environment.
Verdict
As you can probably tell, I'm not a fan of the Men's Buccaneer. They're comfortable, they're clearly well built, they just look a little outdated for my tastes. If your tastes differ however, the price is more than reasonable for a boot of this caliber. Being an ultimately comfort boot developed to offer you an unmatchable flexibility, both by means of how it moves and also the way you use it. From cruising woodlots to casual days, this tough and waterproof work boot will keep your feet dry, while following your move, producing steadfast energy as well as comfort from wolverine multishox and count our Welt platform developed into each easy-flex step. By means of wolverine MultiShox technology, you can able to feel energy in each step. It also features lightweight PU midsole, with highly flexible wolverine contour welt construction that moves with you. On wearing this boot, you can able to feel the extreme comfort without break in time. Being lightweight and waterproof, this pair of boot will not wear your legs out even if you wear them literally all day.