If there's one work boot manufacturer that needs no introduction, it's Timberland.
Today, I'll be talking about the Men's Boondock. Compared to the brands most popular boots i.e. the Men's Pitboss, they are a little pricey. But they're also equipped with a number of added features that I think might make them worth the added cash.
Am I correct, or was I fooled by the boots high end appearance? Read on to find out.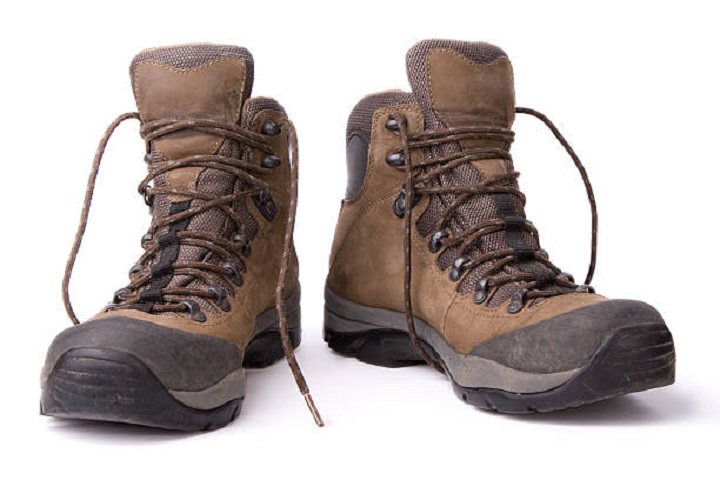 Timberland is highly recognized for its heavy duty insulated boots. If your jobsite involves Comp Toe Works, then don't hesitate to wear Timberland PRO Men's Men's Boondock Comp Toe Work Boots. It is really worth saying that Timberland has set new industry standards for durability, craftsmanship and creativity in making Comp toe work boots.
Timberland Men's Boondock Review
The timberland men's waterproof work boot is a special boot as it boondock insulated. It is featured with waterproof membrane, waterproof leather and lightweight insulation to keep yourself warm and also dry, regardless how frigid does the weather turns. This timberland boondock insulated waterproof work boot is loaded with spectacular features.
Comfort
It has a durable, lightweight midsole for comfortable feet and cushioning. It is also equipped with ideal fingergrip pull-on feature to ensure ease of entry.
First off, there's practically no break in period. Give them a day or two of light wear at most and you'll be good to go.
The second thing that I noticed about these boots is that they definitely run wide. If you have even remotely narrow feet, these boots should be avoided completely.
Personally, I don't have narrow feet. And I was able to rectify the problem with thicker socks and tighter laces. The result was a decent fitting boot with an ultra roomy toe box i.e. a net positive overall.
Still, it's disappointing to see such a design defect in a supposedly high end boot. And while they do come with a 30 day money back guarantee, I'm sure that a lot of people won't want to take the risk.
Aside from this, there is a lot to like, in particular Timberland's "Anti Fatigue Technology"
Judging from the manufacturers description, this consists of two things:
Cones which contract and expand to return energy every time your feet hit the ground.
A contoured insole that provides additional support at key areas i.e. your heal.
Judging from personal experience, all I know is that it works. Long shifts over even the hardest of surfaces no longer punish your feet.
There's also a fiberglass shank for structural support (good for walking on uneven surfaces) and an external heel cup (good for keeping your heel exactly where it should be).
The result is easily one of Timberland's most comfortable boots, provided of course, they fit you correctly.
The shaft is a full 6.5 inches i.e. they go up a little higher than standard 6 inch boots. Usually, I don't like this but there's plenty of padding and the boot has been designed so that actually tying the laces that high is optional.
If there's one problem with these boots, aside from running wide, it's the weight. Most sizes are going over 2.5 pounds a boot.
Safety Features
Safety features on the Boondock consist of a composite toe, electrical hazard protection and slip resistance against both oil and water. As you can see from the image, the outer sole has deep enough grooves to provide excellent traction over any surface. There's also the aforementioned fibreglass shank. This will provide some protection from sharp objects on the ground but it certainly isn't puncture proof.
It has a composite safety toe feature for a roomier fit and non-metallic protection. The timberland Pro rubber toe protector is intended for increased durability and abrasion resistance. The cement heel built is meant to offer forefoot flexibility and stability.
Waterproofing/Insulation
Waterproof outsole is available to ensure durability in all kinds of weather conditions.
This waterproof work boot is crafted with highly exclusive anti-fatigue technology comfort feature, absorbing shock and returning back energy to the key zones of foot, offering stamina and additional strength.
"Waterproof" boots tend to vary massively in terms of how much water they let in but the Boondock score full marks.
The leather comes specially treated and the uppers are also equipped with a waterproof membrane. The result is a boot that will keep your feet dry even if you spend your entire day submerged in a few inches of water.
In terms of insulation, there's just the leather, no fancy thermo lining here. This makes it a good all year round boot provided you live somewhere with a relatively moderate climate. For sub zero temperatures however, look elsewhere.
Shock Absorption
The innovative design reduces impact via shock-absorbing cones that rebound and also compress to extend the support and lessen the foot fatigue. The feature of contoured insole renders maximum support at major pressure points as well as impact zones like the ball and heel portion of the foot.
Style
Timberland boots tend to be a hit or miss in terms of style. The Boondock however has a refreshing, modern style and while I'm not quite sure what distressed oil brown means, I can confirm that it looks great and goes well with most colors.
Durability
For me, it's too early to tell but unlike some Timberland boots, I don't see the Boondocks falling apart any time soon. Durability adding features include:
Double, triple, and quadruple stitching on the uppers.
Goodyear welt construction combined with cement construction on the heal.
A pretty serious abrasion resistant toe guard.
Pros
They are oil, chemical, and abrasion-resistant
Built with a combination of cement heel and quarter Goodyear welt that has excellent durability
It features multiple layers of insulation to any environment
It features an anti-fatigue technology that offers additional comfort
The TPU outsole provides strong traction and flexibility
Cons
They are wide and not ideal for those with narrow feet
They are a bit heavy due to their insulation

FAQ
Are Timberland boots good work boots?
Timberland is one of the best work boots that are perfect for construction work and other heavy-duty work. The boot combines style, comfort, and safety, making them a suitable choice. They are also 90 various brands available that use excellent technology for daily use.
Are Timberland boots bad for your feet?
Timberland is not bad for your feet; instead, they provide comfort to your feet. They feature various styles and technologies that help to support your feet and reduce fatigue. They combine high traction technology outsole and supportive midsole that provide ultimate comfort.
Do Timberland boots run big or small?
The size of timberland varies; some tend to be wider while others are snugger. To those wider brands, it is advised that you choose a half size smaller than that of your sneakers. This will make you have a perfect size.
Do Timberland boots last long?
Timberland has excellent durability, period. They have average durability of 3 to 4 years. For me, I have used classic timberland nubuck, and it lasted for six years. Timberland can last for many years depending on how you use them and the care you accord them.
Are Timberland boots waterproof?
The manufacturers claim that the boots are waterproof and suitable to wear during the rain period. However, from my experience, the boot is good for keeping your feet dry and cool but is not appropriate to be used in the rain season. The leather is not good at waterproofing.
Verdict
If it wasn't for the wide fit, these boots would get my full recommendation. The higher price tag is easily justified in terms of all day comfort, absolute waterproofing, and what I predict will be long lasting performance. Unfortunately, as it stands, it all comes down to the shape of your feet and deciding for yourself whether or not the pros are worth the risk of buying a boot that doesn't fit.