Currently on sale for just fifty dollars, the Dickies Athletic shoe looks like a bargain. They have a nice low key appearance, a non slip sole, and they are made by a reputable brand.
Unfortunately, upon closer inspection, what you actually have is the product of poor design.
The sizes are completely off and after a single month of wear, the sole is beginning to go in the same direction.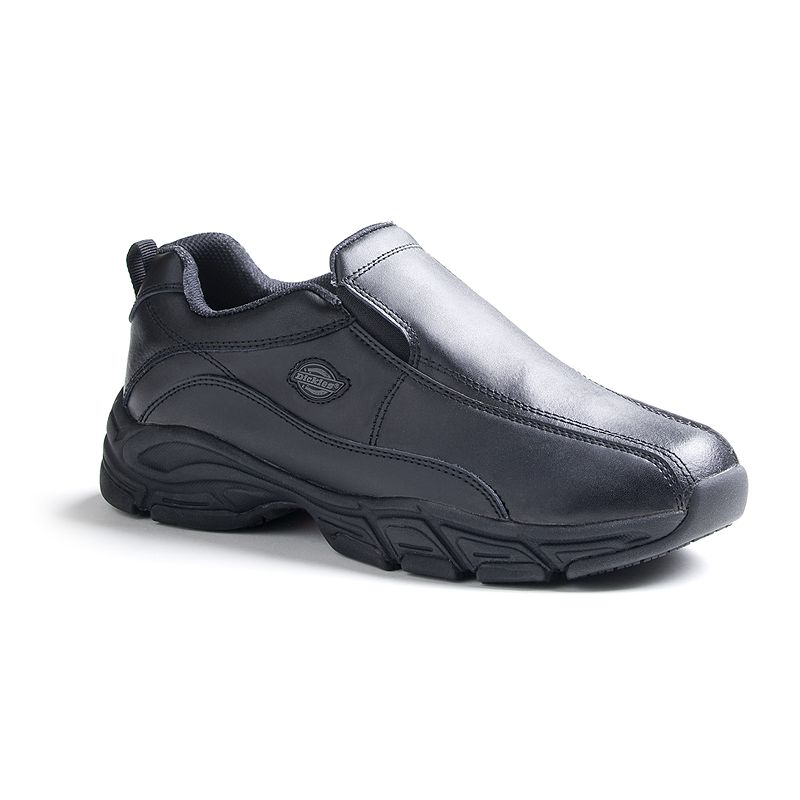 Comfort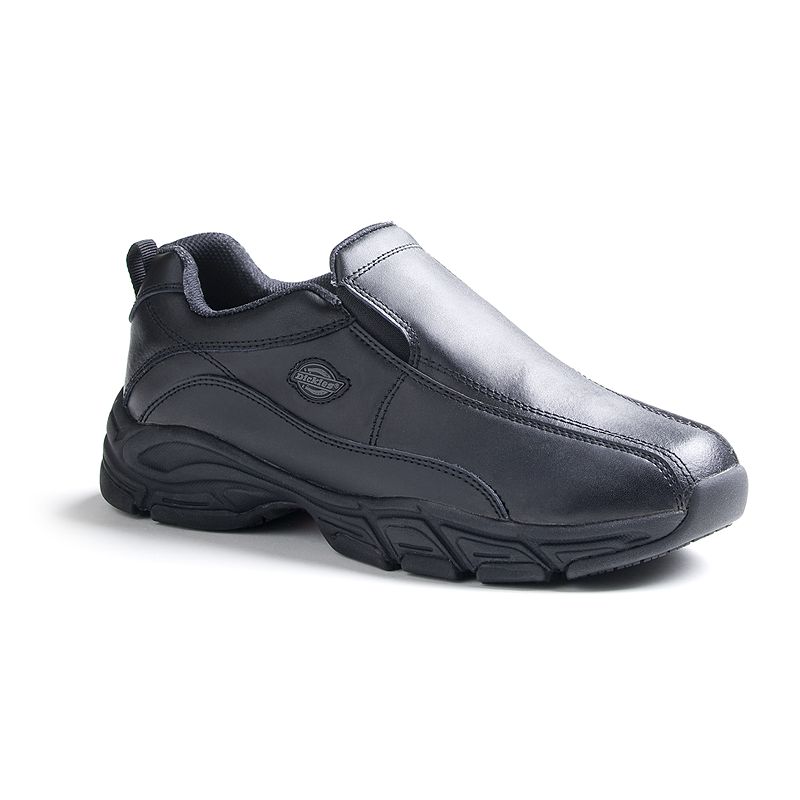 The first problem with these shoes is the sizes that they come in. As far as I can tell, they're about 1.5 sizes too big. I purchased a pair one size smaller than usual and they were still too wide.
Slight differences between manufacturers is common. To go more than one size off however is a design defect plain and simple. I would have returned them for one size smaller but that would have left no room for my toes.
I eventually managed to solve the problem with thick socks and insoles but even then, they were never truly comfortable. The lack of laces, while potentially stylish, doesn't exactly help things either.
Safety Features
The Athletic work shoes is designed for office work, not the construction site, so there's no safety toe. It does however have a non slip sole which I found held up well against both oil and water.
Waterproofing
These shoes are completely unsuitable for working in wet conditions. Thanks to the low cut, you'd have wet socks in minutes.
Durability
The next big problem with these shoes is durability. Due to the aforementioned sizing issue, I wore the shoes for less than a month. I also wore them almost exclusively indoors.
Despite these facts, I found the sole beginning to peal off at the back. It's nothing that would prevent wear but it's a pretty strong sign that the sole will be ready to detach completely in less than 6 months.
Even for a pair of fifty dollar shoes, that's pretty disappointing.
Style
If there's one thing that I did like about these shoes, it's their appearance. They strike a nice balance between formal and stylish. Being both black and low key, they also go with everything from suits to jeans.
Reputation
Customer reviews for the Athletic work shoe are as mixed as you would expect. They've been reviewed on Amazon just over 70 times for an average rating of 3.5 stars. Some people seem to like them. Quite a few however have mentioned the ridiculously way off sizes. I also found one more person with the sole detachment problem.
Verdict
Dickies is a reputable brand but if these shoes are anything to go by, that reputation is very much undeserved. They don't fit properly and even if they did, they don't last.
Aside from the low price, I can see no reason to purchase them. If you're on the market for a pair of work shoes at this price line, there's no shortage of better options. ….