For a hunter, his hunting boots are as essential as are his feet. Without them being in the proper condition, he cannot imagine of a good bounty. He has to carry heavy loads, climb steep cliffs, face sharp stones and expose himself to extreme weather conditions.
If he gets poor quality cheap boots, he is going to have the worst nightmare of his life. If your feet only are not with you, how will you expect a good hunting experience? A cold, blistered and aching foot will not only be painful but also impact your hunting to a great deal. Therefore, be very choosy when it comes to hunting boots so that you get only the best. Read on to find the tips to keep your feet happy.
Good socks
Your feet will be happier when you wear good quality socks over them. There are a few qualities of socks you can be beneficial for your hunting boots.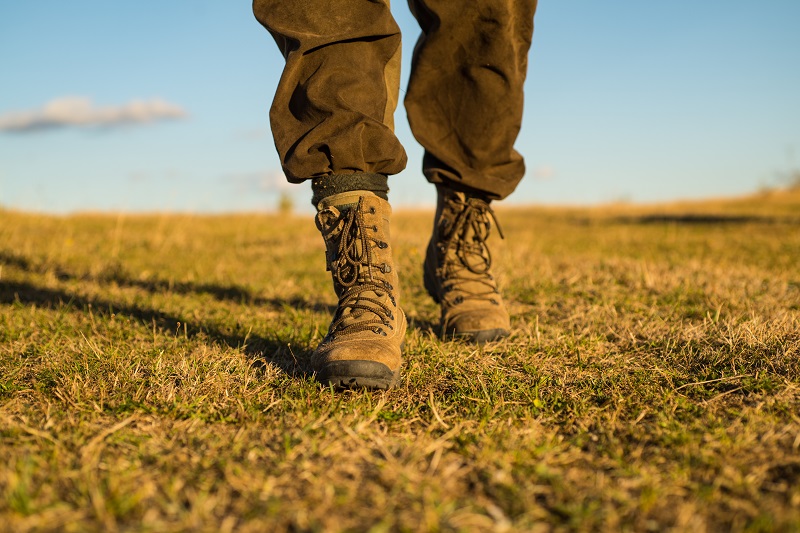 Wicking: Wet feet will never keep you happy. So always use socks because they soak away any moisture that is there.
Cushioning: If your feet are constantly rubbing against your hunting boots, they will result in blisters. Therefore, good socks provide your good cushion effect so that you can walk miles without having even a scratch on your feet.
Compression: If you get socks that provide compression, they will improve the circulation of blood and prevent any foot fatigue. It is especially helpful for athletes and will work equally well for hunters.
How to find the perfect fit
This is perhaps the most important step to buying the best pair of hunting boots. You need to ensure that the boots are neither too large nor too small. Also, try the boots with your socks on. And note, wear those socks only that you will wear when hunting.
In case you want to add a liner to your boots, increase the size by two so that your boots do not get tight when you actually wear them.
Also, it is recommended to try the boots late during the day, because they are swollen at that time and hence tend to give you the most appropriate size.
What to check in a pair of hunting boots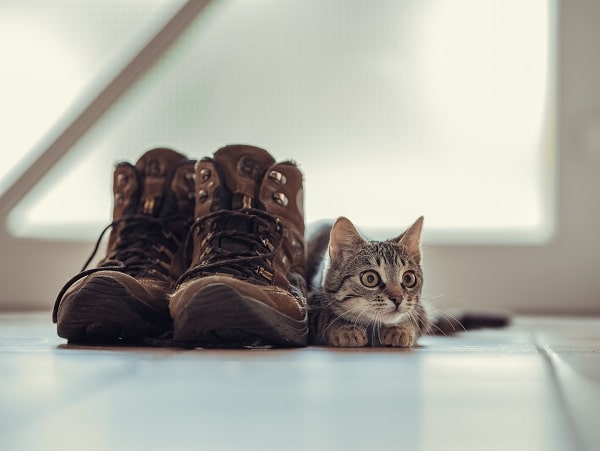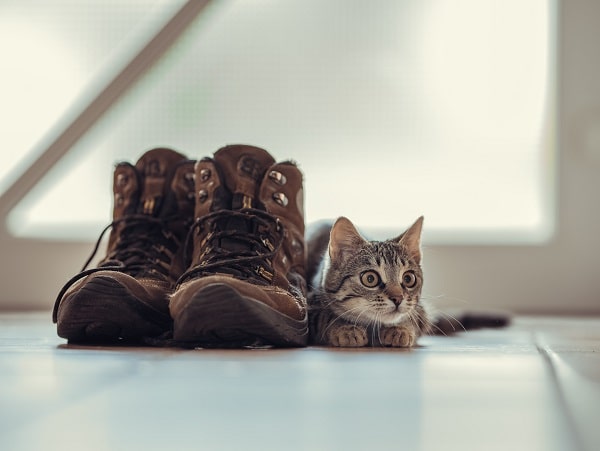 If you are looking for a perfect pair, there is no thing as perfect for all situations. For different weather and different environment, you need to have customised boots. However, here are some elementary things that you need in your boots that will keep your feet cheerful and not strangulate them.
Insulation
This is needed particularly if you are going hunting in cold weather conditions. However, if you prefer hunting in the temperate climates, you can do without this factor.
Stiffness
Stiff boots are very necessary if you are hunting. Your feet might get stuck in the mud, or among grasses and shrubs, dry wood and splinters. Your boots must be enough stiff so that these things don't manage to get inside and prick your soft feet. If you are going uphill, you obviously need a strong pair of boots with stiff sole so that you can keep going.
Construction
The construction of your shoes matters a lot. You do not want that the glued soles come out when you are running after your prey. So go for waterproof boots that not only say they are waterproof but are actually the same. Sewn soles, durable parts, and a brand name are what you can trust.
Break in
You cannot and should not go on hunting with brand new hunting boots. Your feet will swell, there will be blisters, and it will become impossible for you to walk in them. Allow for the break in of the boots to take place before you go for the tour.
Lastly, keep your feet dry. Regular clean your hunting boots. Oil and cream the leather so that it looks brand new always. Condition the boots. You can use cream or chemicals to clean your boots. But whatever you do, do not leave the leather exposed to water. Close the pores and then when the water stops seeping in the leather, you are good to go.
Your feet will be happy only if your boots are in perfect condition. So always look into that and they will last long enough.
How to Choose the Perfect Hunting Boots For You
Hunting boots are a necessity if you love the sport of hunting. They provide protection against any odds that you might have to face and are super comfortable too. But did you know how you can find if the boots that you are getting for yourself are perfect or not? Read on to find about it.
Whenever buying a pair of hunting boots, make a note of the time of year and the place where you will be hunting. When you know what sort of weather you will be facing, it will get easier for you to find the perfect level of insulation and know which weatherproof technologies we should be using.
For instance, if you are hunting in the late August, you will need different boots than when going for the sport in the chilly days of December. Therefore, let us first see the different types of boots depending on the season.
Types of hunting boots based on season
Early season: If you are going hunting in the late summer and early fall, your main aim should be on the two things. First is heat relief and the second is walking comfort. Since this is the time of year when you should wear as light clothes as possible, go for boots the similar way.
Midseason: This is perhaps the most popular type of boots that people buy. These have insulation levels appropriate for almost all the types of weather. They have approximately 400-800 grams of insulation.
Late season: For the winters, you need hunting boots that will protect your feet from the chilly winds and snow. So get boots with insulation levels higher than 1000 grams.
Boots based on type of hunting
The next step to buying the best hunting boots is to check what sort of hunting you want to do. There are two types of hunting- active and sedentary.
Active hunts require you to walk long distances so get soles that will be comfortable. Especially for hiking and mountainous terrain, you need to have traction enhancing shoes that will keep your balance.
Boots depending on the style
The style that you will get depends on the terrain and how much walking you will do. There are two different types of boots in that sense.
Rubber hunting boots are needed if you are hunting in a very damp area with marshes and mud. They don't absorb your scent and hence keep your prey unaware of your presence. They are watertight and hence your feet will stay dry all day long.
Leather/nylon hunting boots are the most common boots. They use a leather/nylon upper and have a rubber sole. They are perfectly insulated and waterproof. Thus., they keep your feet warm and dry all day long.
These are the fundamentals that you need to check whenever you are going for hunting and need the best hunting boots for that.