As the seasons change, so do the right work boots for the job. In the Winter, all you need is protection and comfort. In the Summer however, you also need a pair of boots that aren't going to melt your feet while you work.
In the first of my Summer work boot reviews, I'll be talking about the Keen Utility Men's Atlanta Cool Steel. Is it really that cooling?
Keen Utility Atlanta Cool Work Boot Review

Safety Features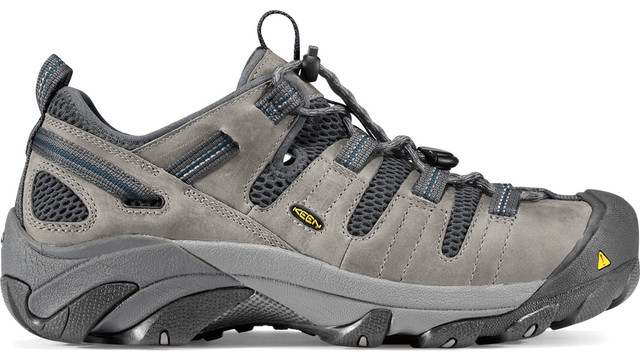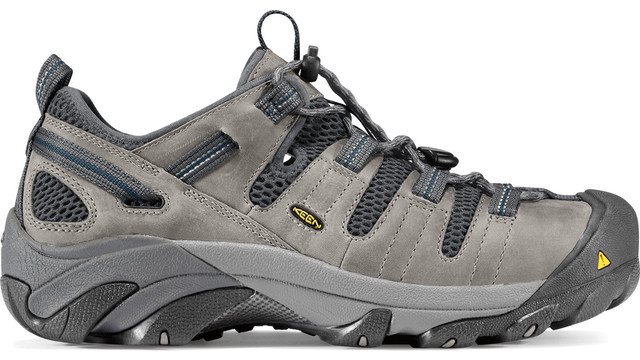 Despite being designed with breath ability in mind, no corners have been cut in the safety department. The asymmetrical steel toe will keep your toes safe at all times and the slip resistant soles will keep you on your feet. Keep in mind however that these are low cut boots and as a result, offer zero ankle protection.
Comfort
Comfort levels are taken care of with a dual density EVA mid sole and a removable dual density foot bed. The result is a seriously comfortable pair of boots that can be worn all day long on both hard and softer surfaces.
The steel toe adds a bit of weight but the asymmetrical design means that this is kept to a minimum. If you need toe protection, they're therefore one of the lightest boots that you can buy.
Keen have clearly tried to keep these boots as breathable as possible adding mesh lining just about wherever it will fit. The result is a very airy pair of boots that should keep your feet cool during the Summer.

Durability
Like most Keen products, the Atlanta Cool Steel appears well made with solid stitching and a well designed, contoured sole. Multiple reviews have claimed up to a years use and that's pretty much all you can ask for in terms of durability. This is made all the more impressive by just how light they are on the feet.
Style
Available in a choice of three low key colours, the Cool Steel line look like they'll go well with just anything short of suit pants. One thing that I don't like however is that the mesh lining looks like it will stain much easier than standard leather. If you plan on working around a lot of dust and moisture, you might want look at these boots instead.
Customer Reviews
Keen have built a solid reputation for the quality of their products and the Cool Steel line appears to live up to this. At the time of writing, they've been reviewed over a hundred times on Amazon, averaging at 4.6 stars out of 5. Their most popular features appear to be comfort, weight and overall ventilation.
In conclusion, Keens attempt to build a protective boot that can handle high temperatures appears to have been successful. There aren't many boots this airy and there aren't many steel toe boots that are this light. If you're looking for a pair of boots for getting through the Summer, I think they make for a great purchase