At this time of year, the popularity of a boot tends to depend largely on how well it lets your feet breathe.
Safety features obviously remain paramount. But who wants to spend their work days with feet soaked in sweat?
With this thought in mind, I decided to give the Flint Mid by Keen a try.
Keen Utility Men's Flint Mid Work Boot Review - Link
Seemingly modeled on a hiking boot, they come with a wealth of mesh panels designed for maximum air circulation.
As always, I'll start with comfort.
Comfort
First off, unlike most Keen boots that I've tried, there's zero break in period. Wear them the day you get them, return home blister free.
Another welcome surprise is the distinct drop in weight. Keen are known for producing lighter than average steel toes. But I think it's the hiking like design that really brings the weight down.
The mesh panels seen in the image above do indeed offer increased air circulation. This easily makes them one of the breezier boots that I've tried.
If you plan on working in the sun this Summer, this does make them a good choice but only if you strictly need a boot.
Nowadays, there's no shortage of low cut safety shoes on the market. And quite frankly, it doesn't matter how many mesh panels you add to a boot, a similar low cut shoe will always result in cooler feet.
In terms of what's actually under your feet, the Flint come with a variety of comfort adding features. Specifically, the mid sole is made from compression molded EVA. There's a torsional stability shank. And finally, a removable metatomical foot bed.
These are pretty standard features in Keen boots and all I can say is that they work. Shock absorption is particularly strong. You can tackle long shifts. You can tackle long shifts on concrete floors. Your feet will not suffer.
All in all, full marks for comfort and a good choice for Summer. They also score an 86/100 on Amazon for expected fit.
Safety Features
Appearances can be deceiving and the Men's Flint have pretty much everything. The steel toe is lighter than average thanks to an asymmetrical cut. Despite this fact, it still meets ASTM standards. They offer full electrical hazard protection. The out sole is oil and water resistant so slips aren't going to be an issue. There's also a well designed ladder lock. The only thing that they don't have is a puncture proof shank.
Waterproofing/Insulation
These boots are clearly designed for relatively warm climates or to be worn indoors. Waterproofing and insulation are therefore minimal at best. They will keep your feet dry in light rain but even a quick step in a puddle will result in wet socks.
Style
As you can see from the image above, the Flint could easily pass as a hiking boot. Whether this is a plus or minus depends completely on personal preferences. For me, if it's style that you're after, there are better options out there. Many Keen boots look great with a pair of jeans at the weekend. The Flint? Not so much.
Durability
I haven't worn these boots long enough to judge durability but I strongly doubt that it's going to be an issue. The materials used and construction methods employed are all in keeping with Keens high standards. And if there's one complaint that I rarely hear about the manufacturers products, it's falling apart before their time.

Verdict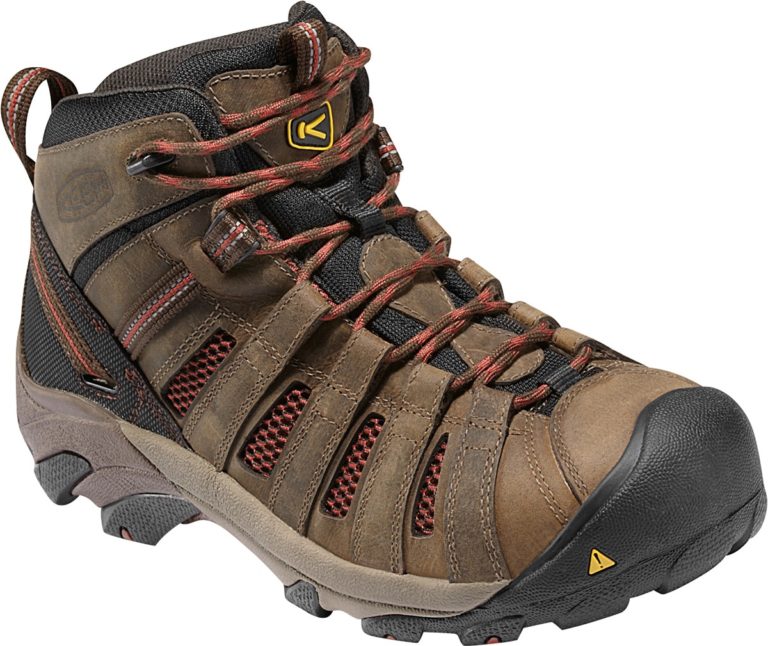 Needless to say, the Flint Mid get my full recommendation provided you don't plan on working in the cold. They come complete with all of Keens standard comfort adding features. Despite the low weight, they have all the safety features that you could want. And the price is more than reasonable given the quality on offer. In other words, another Keen boot, another positive review.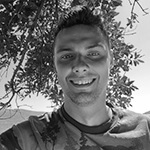 About James Miller
James Miller is a dedicated individual based in the vibrant city of San Francisco, CA, USA. His unwavering passion lies in the realm of construction, where he finds fulfillment in exploring and documenting various facets of construction equipment and processes. A graduate of the University of California Merced, James holds a dual degree in mechanical and electrical engineering, which has equipped him with a solid foundation in technical knowledge.
With a keen eye for detail and a knack for articulation, James has channeled his enthusiasm into writing about the intricacies of construction gear and methodologies. His insightful writings offer valuable insights to both industry professionals and curious enthusiasts, shedding light on the machinery and techniques that shape the built environment.
James Miller's educational background in mechanical and electrical engineering lends credibility to his work, allowing him to delve into the technical nuances of construction with precision. His passion for sharing knowledge and fostering understanding in the construction field is evident in his contributions, making him a respected voice in the industry.