If you follow this blog, you'll know that I'm a big fan of Keen boots. They're comfortable, durable, and surprisingly stylish for something that you're supposed to wear to work. This month, I had a chance to try the Keen Milwaukee 6 inch Steel Toe.
The name of the boots is ugly as hell. The boots themselves, however, look tough, rugged and ideal for the working man. Costing up to $150, they're certainly not cheap. But do you get what you pay for?
Keen Milwaukee Boot Review
Comfort
Like most Keen boots, the primary selling point of the Men's Milwaukee line is the feeling you get when you first put them on. First off, they mightn't look it but there's absolutely no break in period. Wear them to work the day you get them and you will not be punished.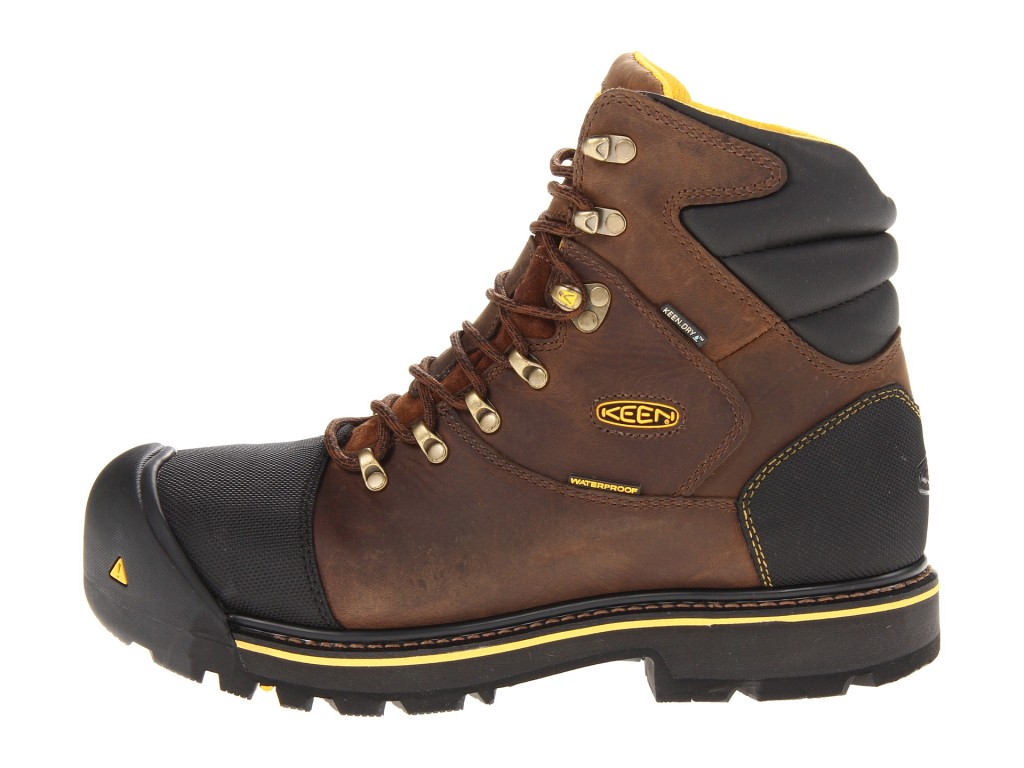 The snug fit is complimented by a removable dual density EVA foot bed which hugs the bottom of your feet and provides all important impact protection. The only comfort complaint that I do have about these boots is that at 2.6 pounds, they're not exactly the lightest of footwear.
Protection
The Men's Milwaukee line come with a choice of a steel or soft toe. The steel toe is a little on the heavy side but I've definitely worn worse. Regardless of which version you choose, they also come with a slip resistant sole and full electrical hazard protection. As far as I can tell, however, the one thing that they don't have is a puncture resistant sole.
Waterproofing and Insulation
As you can probably tell from looking at them, these boots were designed for bad weather. The "Tough Tech" comes up high and there's pretty much nothing getting past it. I wore them during some very rainy days, and my feet remained dry at all times. Insulation levels are, if anything a little too good. They keep your feet warm in cold temperatures but at times, they can be a little warm indoors. Still, that's nothing light socks can't solve.
Style
The first thing that drew me to these boots is actually the casual tanned leather. Combined with the yellow lines that Keen is famous for, you have a pair of casual work boots that go with just about everything. The abrasion resistant leather should also ensure that they keep their looks for quite some time. I've always liked Keen's Utility boots but I think these look even nicer.
Durability
I've worn these boots a lot during the last month and they look just as good today as the day I got them. Obviously, this isn't really long enough to judge. But they do genuinely feel very well made. One word of warning however. I personally purchased the steel toe version. And when researching these boots, I found quite a few people complaining about the soft toe version falling apart. It seems to be some kind of design defect.
Conclusion on Keen Utility Men Milwaukee Work Boot Review
In conclusion, if you're looking for a comfortable, stylish and super insulated work boot, the Keen Milwaukee is well worth considering. At $150, Keen are certainly pushing the boat a little. But for the money, you do seem to get a very well made pair of boots. As mentioned previously however, make sure that you stick to the steel toe version if you want to get your moneys worth.