Timberland are famous for the quality of their products. One thing that they're not particularly famous for however is style. I've owned quite a few pairs over the years and most of them have the same generic, somewhat drab appearance.
I buy them anyway because they're comfortable. But I'm always a little disappointed when I first get them out of the box.
Thankfully, there is one one exception to this rule and that's the Men's Powerwelt. The coal black abrasion resistant leather grant these boots a very unusual appearance. In fact, they're the very opposite of generic and drab.
Timberland Men's Powerwelt Steel Toe Work Boot Review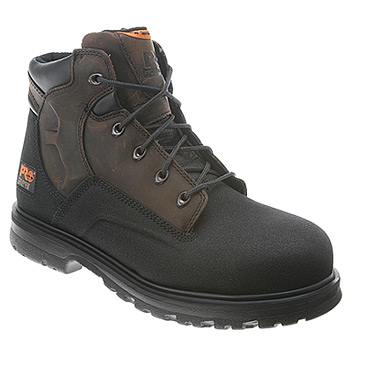 Needless to say, I had to try them. And so far, I've been very impressed.
Comfort

The first thing that you should know about the Powerwelt is that they can take up to five days to truly break in. I wore mine around the house during this time and while they were fine indoors, I definitely wouldn't have worn them to work.
When they eventually soften however, they're everything that you'd expect from a Timberland boot.I searched online and they don't seem to actually utilize Timberland's Anti Fatigue Technology but they feel like they do. I've worn these boots twice for over ten hours on cement and arrived home, well, fatigue free.
They fit snugly too, with 79% of Amazon customers saying that they fit as expected. The one downside is that as you can probably tell from looking at them, these are very tough boots. This means added weight and a distinct lack of flexibility.
Finally, the Powerwelt come with Timberland's thirty day comfort guarantee. This means that if you don't like how they break in, you can apply for a full refund. Personally, I've never used it but Timberland have been around long enough now that I would trust them to follow through.
Protection
Each pair is equipped with a well designed steel toe and full electrical hazard protection. The outer sole is also slip, oil and abrasion resistant. The only safety feature that they don't have is a puncture resistant shank in the sole. If this is important to you, you might want to look at other Timberland boots instead as many pairs have this.
Insulation
The Powerwelt are very well insulated, if anything a little too much so. If you're looking for a solid Winter boot, they're great. But the tough leather means little breath-ability and this means some very hot feet during warm temperatures.
Style
The Everguard leather isn't just abrasion resistant, it looks completely different to standard leather. As a result, the Powerfelt have a distinctive style that you'll either love or hate. Personally, I like unusual work boots and I really like these. Others may disagree.
Another thing worth noting is that extra abrasion resistance means that these boots will look newer for longer. If you're the type of person who tends to destroy the exterior of most boots within a matter of weeks, that will be a definite selling point.
Customer Reviews
Customer reviews of the Powerwelt have been somewhat mixed. At the time of writing, they've been reviewed just shy of 150 times on Amazon for an average rating of 4.3 stars out of 5. As you'd expect, the most popular feature by far is comfort.
Durability, however, seems to be a little bit hit or miss.
Multiple reviews claim up to three years wear. But then multiple other reviews claim that they fell apart within a matter of months. This sounds like a quality control problem to me. And personally, I haven't owned mine long enough to judge.
Verdict
With some sizes on the market for less than a hundred dollars, the Men's Powerwelt are certainly an attractive purchase. That combined with the superior comfort levels and style meant that I really wanted to recommend them.
Unfortunately, the mixed reviews regarding durability means that I'm really not sure what to suggest. I will update this review at a later date. Don't want to wait?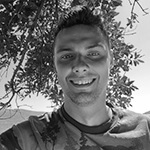 About James Miller
James Miller is a dedicated individual based in the vibrant city of San Francisco, CA, USA. His unwavering passion lies in the realm of construction, where he finds fulfillment in exploring and documenting various facets of construction equipment and processes. A graduate of the University of California Merced, James holds a dual degree in mechanical and electrical engineering, which has equipped him with a solid foundation in technical knowledge.
With a keen eye for detail and a knack for articulation, James has channeled his enthusiasm into writing about the intricacies of construction gear and methodologies. His insightful writings offer valuable insights to both industry professionals and curious enthusiasts, shedding light on the machinery and techniques that shape the built environment.
James Miller's educational background in mechanical and electrical engineering lends credibility to his work, allowing him to delve into the technical nuances of construction with precision. His passion for sharing knowledge and fostering understanding in the construction field is evident in his contributions, making him a respected voice in the industry.