American brands offer various types of boots with unique and innovative combinations of style, length, accessories and protection features. While work boots made in the USA may look similar to boots made elsewhere, the difference can seriously affect the boot's performance. It means you need to look for an American brand that offers exactly the features you are looking for. American boots can last more than ten years, which makes them a significant investment.
Do you need boots that provide comfort and protection all day long?
Our Favorite American Made Boots
Here is a list of the best American Made Work Boots
1. Thorogood Men's American Heritage 6″ Moc Toe, MAXWear 90 Safety Toe Boot
Are you looking for the right shoes for a job? Then check the work shoes that Thorogood has to offer. One of the Thorogood shoes you should consider is the Thorogood American Heritage 6-inch Moc Toe, MAXwear Wedge Non-Safety Toe Boot.
It has a synthetic sole, and although it is not as durable as some rubber soles in other shoes, it is lightweight and slightly cheaper. The model is unique and withstands all oil and water leaks, which means it will never slip.
This footwear will never let you down. It has a substantial base and construction, so you can see that it can withstand the most challenging elements you are exposed to, especially at work.
You need to know that Thorogood is one of the most expensive and popular brands in the United States. If you are a great fan of this brand, the shoes will undoubtedly be what you need, and we think it is a pair of work shoes when it comes to working factories.
Pros:
Lightweight
Robust and stylish design.
It stretches well to make the entrance smoother.
EVA midsole for comfort
Cons:
2. Danner Men's Bull Run Lux 6″ Lifestyle Boot
Danner Men's Bull Run Lux 6″ Lifestyle Boots look great, and the stitching is well done; the white platform sole gives a nice touch of fashion and elegance. The quality of the leather makes them more elegant and beautiful. The boots are made in the United States; as you can see, they come with a small and elegant U.S. flag sewn on the skin.
They are comfortable even when worn 10 to 12 hours a day. The upper part is hard enough to ensure a secure and comfortable fit and soft enough to give the ankle the necessary mobility and comfort.
You won't feel any pain, fatigue, or discomfort, and it's the best thing you need in work shoes. If you wear uncomfortable shoes, your productivity will be reduced. No one likes fatigue, pain, or blisters.
In short, the right choice at an affordable price is a good choice for the quality it provides. Are they worth it? Yes and no. If longevity and comfort are important to you – then they should be! If slip resistance and sole quality are essential to you – then they are not.
Pros:
Affordable
It is made of quality leather.
Lightweight
Cons:
Slightly unstable sole
It isn't easy to change sole
Not entirely produced in the United States
You can make a tough break-in.
3. Men's L.L.Bean Boots, 8″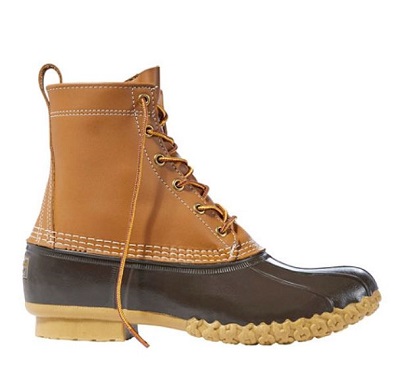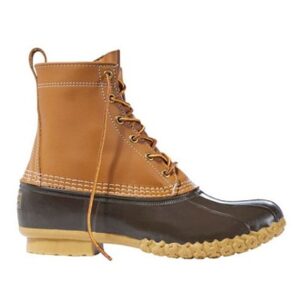 L.L.Bean 8″ men's boots are designed with a unique foot shape that offers stability and comfort. These men's boots are manufactured with a steel shark support and a durable rubber sole for waterproof protection. Featuring a comfortable full-grain leather upper, the L.L.Bean Men's 8″ Boots are the perfect boot for winter.
The high-quality shearing wool provides extra comfort and enough warmth to get through the winter days. Also, the boot's rubber bottom is waterproof and covered with 200 grams of thin insulation for complete protection. For a durable and comfortable pair of winter boots for everyday use, Bean boots are the best choice. The unique shape of the foot provides comfort and stability, while the steel upper offers extra support.
These boots – "the original antidote for wet feet" – were designed by L.L. Bean himself and are still manufactured here in Maine using the highest quality materials.
Pros:
The steel upper provides extra support.
Comfortable full grain leather shark
Waterproof protection thanks to a rubber sole
Unique foot shape provides comfort and stability.
Cons:
Expensive
It is not intended for day trips
4. Men's 6-inch Premium Waterproof Boot's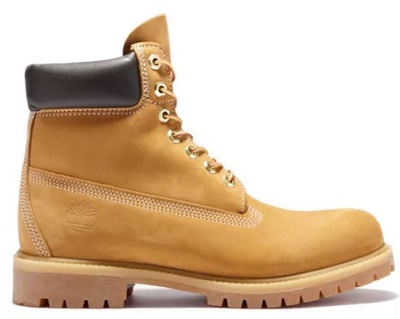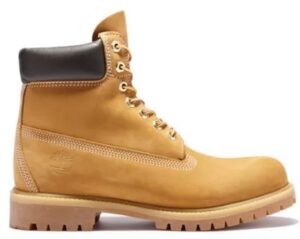 Men's 6-inch Premium Waterproof Boots is made from the highest quality waterproof leather. It is designed and handcrafted in the USA by passionate artisans who know that craftsmanship and the best materials make these boots truly exceptional products.
One of the main characteristics of Men's 6-inch Premium Waterproof Boots is that they are incredibly comfortable to wear. The boot has a line of strength that guarantees the boot will last for more than two years. The boots also feature a unique PowerFit comfort system that provides full support in the foot's key areas.
Timberland boots are incredibly durable and resistant to normal wear and tear. You can wear them at any time during work.
Besides, the boot's protective toes are made of an aluminum alloy that offers full protection against steel but weighs only half its weight. The soles of the boots are also resistant to oil, slippage, and abrasion.
Pros:
Made with top-notch leather
Equipped with anti-fatigue technology
Extremely light
A comfortable fit
Cons:
5. Carolina Amp USA steel toe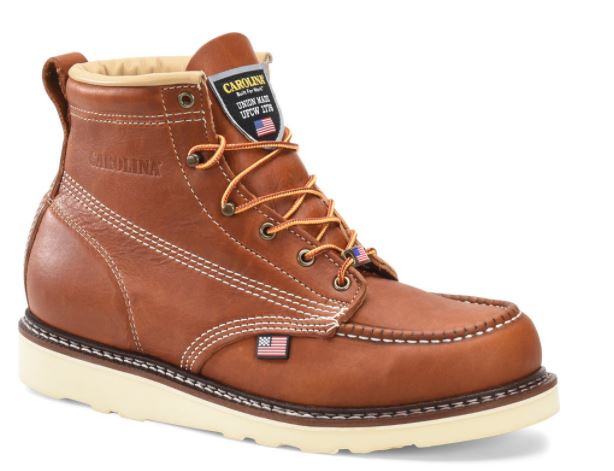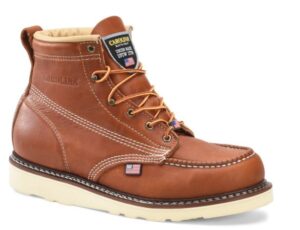 The Carolina Amp USA steel toe is a historical style, proudly made in America. Based on the Meramec Raptor's ultra-flexible and shock-absorbing sole, the boot is flat, unlike standard work boots with heels. The sole of the platform is ideal if you work in the manufacturing industry, as it provides maximum contact with the surface and, therefore, balanced and regular support, which also relieves the load from the lower back and knees caused by standing on a flat surface in the boot at the heel.
Amp USA is also ideal for carpenters and metalworkers because without a heel, and it is easier and safer to change position while standing on scaffolding without fear that the heel will catch on the edge. This work boot is very functional and welded; that is, the sole is sewn to the top and is not glued. It allows for multiple replacements and extends the total life of the boot.
The steel toe protection cap provides the best protection against accidents caused by crushed toes in the workplace. In terms of comfort, the boot has a steel top that reduces fatigue during long walks and provides extra support, and removable polyurethane AG7 sole that provides all-day comfort.
Pros:
Removable polyurethane sole
Convenient
Shock resistance
A safe foot of steel
Cons:
Expensive
Moc toe stitching may leak over time.
American-Made Boots Buying Guide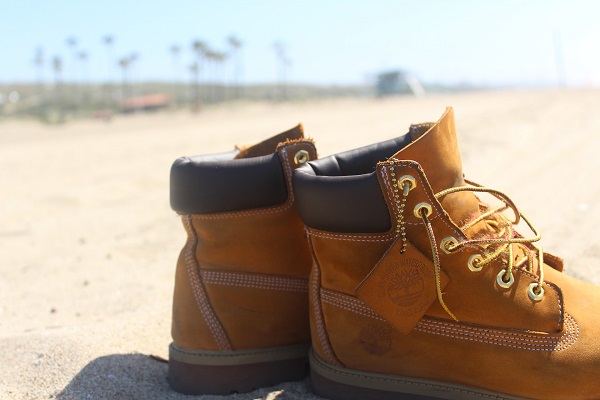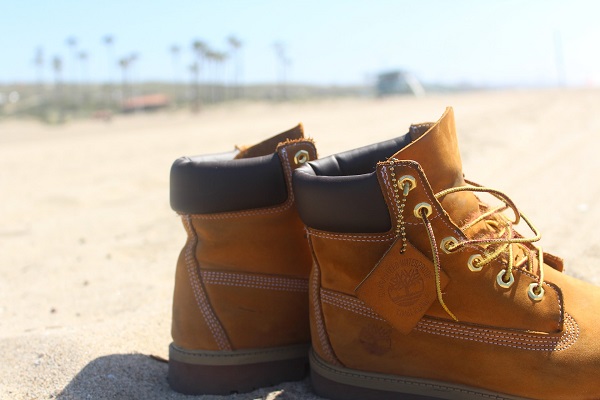 The following factors will help you to buy the right America-made boots among the available options.
Choosing a trusted brand
The U.S. is essentially a start-up, which makes sense given the boots. Therefore, you have many opportunities to find U.S.-based companies for work boots. The following companies have a consistent track record of producing some of the best work boots made in America.
Red Wing
Thorogood
Danner Boots
Corcoran
Chippewa boots
Comfort
If you stand on hard surfaces such as concrete floors, streets, and sidewalks, comfort is essential for a pair of quality work boots. Compression pads are beneficial when standing for long periods. They are incorporated into the boot's sole and are made of materials that compress when the wearer applies the weight. The compression pads help absorb shock and reduce fatigue.
Safety Features
You buy safety shoes for your safety. For the same reason, you should first focus on the safety features when you buy them.
Most safety boots have a specific protection option. We'll list a few of them here.
Anti-slip
Waterproofing
Resistant to electric shock
Protection against sharp objects
Protection against explosives
Single support for an irregular platform
Type of work
If you don't know why you are buying the pair of safety boots, you can't choose the right shoe for you.
To get the perfect pair of safety shoes, you first need to know your basic requirements. If you don't know your basic needs, you should spend some time getting to know them first.
American-made Boots Brands
#1 Redwingshoes.com
The redwing has a classic and durable charging style. Originally they were designed to withstand the blows, so they are undoubtedly built to last. It takes advantage of its sturdy construction and is very aesthetic at the same time.
The Red Wing risked its powerful name to bring men's fashion to work. This brand works well for hard-working people. Don't lose your legs all day long; don't worry about your shoes.
#2 Afboots.com
It was started in 1996 when Mike Hensley and Hugh T. Wallace co-founded a world-class shoe repair service. With their combined experience in shoemaking and design, they started producing their men's shoes called Allegiance Footwear. These American work shoes are waterproof, insulated, and a great choice for popular import brands like Timberland.
#3 Batesfootwear.com
Bates is a brand known for its high-quality shoes and boots used in the armed forces and law enforcement agencies. Founded in 1885 in Webster, Massachusetts, the brand has a long history of providing high-quality shoes and uniforms. Today, not all Bates shoes are made in the United States, but some of their tactical and military boots are still manufactured and assembled in the United States. When shopping, look for shoes marked "Made in the USA" and sourced in the USA.
#4 Mcraefootwear.com
Since the brand's creation in 1959, McRae has a long and exciting history in American manufacturing. McRae was first introduced as a children's shoe manufacturer before the transition to military shoes in 1967. At that time, McRae received a contract from the U.S. Department of Defense to produce jungle boots used in Vietnam. They still offer a line of Made in USA tactical shoes for men and women to-date. The brand provides Mil-Spec warm weather boots, jungle boots, and various Made in USA combat boots. Not all McRae boots are still manufactured in the domestic market, so make sure that the models are marked as Made in the USA when you sail with the crew.
#5 Nicksboots.com
For impressive custom-made shoes, look no further than Nick's handmade shoes. As the name implies, this brand is designed to provide its customers with 100% customized shoes for their everyday needs. While the goal is to create professional-quality work boots from scratch with each customer (online or in-person at Nick's showroom), the company sells ready-to-wear boots for those looking for something a little less specific. The customization comes at a slightly higher price than other options but can be an investment for people who wear their boots day in and day out.
#6 Reebokwork.com
Recently, Reebok introduced a unique shoe collection "Made in USA" to satisfy professionals who work and need the right shoes to work. Their collection includes U.S. Army courtesy shoes, USA Postal Service approved styles, and work shoes for tactical and outdoor competitions. With the exception of Reebok Made in USA shoes, most Reebok shoes are not American-made.
#7 Rockyboots.com
Rocky is a brand that specializes in outdoor, military, and work boots. Although not all Rocky's shoes are made in America, they offer a significant selection of military and work boots that are made in the United States.
#8 Carolinashoe.com
Not all Carolina shoes are made in the United States. However, the brand does have a large selection of American work shoes produced in its factory in Martinsburg, Pennsylvania. Carolina offers truly functional work boots with many of the safety and hazard features required in modern workplaces. Here you will find boots with toe caps, electrical hazard protection, and non-slip soles.
#9 keenfootwear.com
Although not all KEEN shoes are made in the United States, the outstanding American Built line of work shoes is proudly produced in Portland, Oregon. The brand offers several types of American-made work boots with all the safety and comfort features needed in a modern workplace. The boots are equipped with safe toes, waterproof materials, and unique elements that ensure comfort during long days on the feet.
Conclusion
All these boots belong to very durable and resistant work boots, which are made with traditional methods in America.
These boots offer you durability, comfort, and protection against work hazards.
The boots manufactured in the United States meet high-quality standards to ensure optimum performance for the intended purpose and owner for many years.