Danner aren't exactly the best known boot manufacturer in the world. But if there's two things that you can usually count on, it's high quality leather matched by an equally high price.
Case in point, the Men's Bull Run. Some sizes hit $180. But the quality of the leather is apparent the moment you open the box. It doesn't just feel high end, it looks high end.
And let's face it, $180 is about half what you'd pay for a pair of Red Wings of similar construction.
Needless to say, a solid pair of work boots need to offer more than gorgeous leather. How do they fare in the all important categories of comfort and on the job protection?
Danner Bull Run Work Boots Reviews
Comfort
First off, first day wear is out completely unless you enjoy pain and potential blisters. These boots are tough as hell and that makes for a corresponding break in period. I wore these boots around the house every evening for a full week before I felt comfortable bringing them to work.
And even then, the first few days weren't exactly what I'd call comfortable past the 8 hour mark.
The good news is that my patience was rewarded. Some reviews complained about sizing issues but mine fit as expected. The sole also offers a level of shock absorption which I wasn't expecting. This makes them ideal for those who work long shifts (once broken in!)
I also appreciated the distinct lack of weight. It comes at the cost of a steel toe (see below) but if you don't need one, why carry one all day. They are also some of the breeziest boots that I've worn making making them ideal for those who work in a warm climate either indoor or outdoor.
Safety
In terms of safety, the Bull Run will protect you from electrical hazards but absolutely nothing else. For a start there's no steel toe (there is a steel toe version but I haven't tried it). The soles don't feel particularly slip resistant on water let alone oil. And the complete lack of any kind of heel means that the use of a ladder is ruled out completely.
Waterproofing/Insulation
As mentioned above, these boots are very airy. Unfortunately, this also means that they offer practically no insulation and are barely waterproof in rain let alone puddles. This makes them ideal for working indoors but exactly what you don't want when working outside in Winter.
Style
I've worn these boots for two weeks now and I still can't make up my mind. On the one hand, I love the leathers texture and color. I also like the American flag which is just small enough not to look tacky. Like most Danner boots, the laces also look great. On the other hand, though, I hate the look of the sole which is both too thick and too bright. It's also nigh on impossible to keep clean.
Reputation
At the time of writing the Men's Bull Run have been reviewed just over a hundred times for an average rating of 4.3 stars out of 5. Like most Danner boots, the most popular feature is the leather/style while the least popular feature is the admittedly horrendous break in period. One thing that I did like is that I couldn't find anything in the way of durability complaints, something which matters a lot given the price.
I obviously haven't worn mine long enough to judge durability but the Danner name plus the lack of customer complaints leaves me feeling pretty confident that these boots will hold up.
Pros
They come in a variety of colors
They are insanely comfortable
Made of full-grain leather that is durable and water-resistant
It has a comfortable slip-on design
They feature electric hazard insulation
They last for many years if properly taken care of
Cons
They are expensive
It lacks additional toe protection

FAQ:
How does Danner Bull Run boots fit?
Danner bull run boots generally fit the actual size. The boot uses 503, the last casual that is wider via the forefoot than other work boots. It also has extra room for toes to move without any problem freely. Many of the Bull Run styles prefer to use a flat wedge outsole that is very comfortable, although it is preferred in soft surfaces like concrete.
How do you break in a Danner bull run?
Danner bull run boots are made of rigid materials, which makes them break in to be tough. However, breaking in can be easy if you can use a professional method like a boot stretcher or leather conditioner. Check on which method will be perfect and apply it.
How do you care for a Danner bull run?
Caring is easy; use a wet soft cloth or brush when you are cleaning them. Some small debris or particles can close the leather pores making the boot dry and deteriorate. Use Danner leather cleaner to remove unseen oil-based and grime particles. Apply the leather cleaner to the boot when it is still dry.
Are Danner boots worth the money?
Honestly, Danner boots are not cheap. The cost to me is okay, as we find our work boots, high-quality material is all that we want, Danner bull run boot provides that. These boots are uniquely designed with material that lasts longer, and that is why they cost high.
Are Danner boots comfortable?
If there is a thing that you can't take away from Danner, the bull run boot is comfortable, and they are very comfortable. They can be used in the rain season consecutively without being affected. I like the material the boot has honestly used, and they are not affected by either water or oil.
Verdict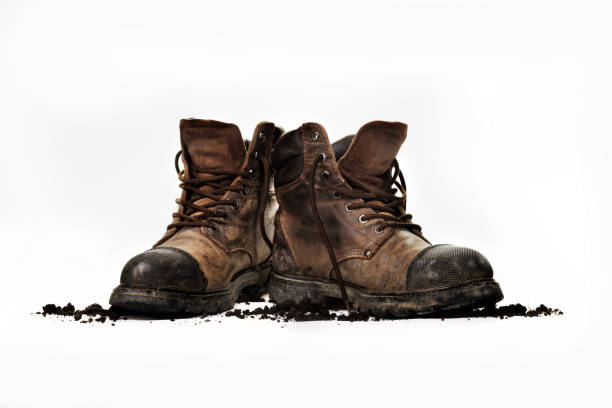 Danner Men's Bull Run Work Boot Review
The Bull Run present two potential problems. For a start, they're a little overpriced. And secondly, aside from electrical hazard protection, they offer nothing in the way of genuine safety features. For some, at least one of these will be a deal breaker. For those who make the purchase however, you can look forward to superior comfort, style, and I predict, durability.