Logger boots are a completely different beast to standard work boots. The heel is higher, the cut is way higher, and they tend to be significantly tougher and more durable.
I've previously avoided this type of boot because well, I'm not a logger. And rather than tackling uneven surfaces, I spend most of my working day on concrete or something else flat.
Recently, however, I decided to give the Chippewa Super Logger a go. The reason, other than curiosity, is that many people swear by them (including construction workers). They also look like the ideal choice for Winter.
Chippewa Super Logger Top Features
Comfort
In case you can't tell from the image, these are tough, heavy, 9 inch boots. Despite this fact, the break in period was minimal. They were comfortable enough to work in after about five hours of light wear.
Like most logger boots, they have a heavy duty two inch heel. The purpose of the heel is for tackling uneven terrain. I tested this theory over the weekend and it does indeed make a massive difference in terms of both stability and traction.
I can definitely understand the popularity of these boots among loggers, railway workers, firemen, etc.
As for me, the heel just made them feel awkward. Compared to standard work boots, you don't just get taller, your entire posture changes.
Which is annoying because if it wasn't for that, I couldn't fault them.
I tested them over the course of a week and while I didn't like my posture, my feet were always happy.
There's a ridiculous amount of shock absorption in the thick soles. So they more than pass the long shift, over hard surfaces test. The heel does also provide excellent arch support.
The uppers are also well designed. They look tough but they're not overly restrictive and the padding on the inside is soft and very snug on a cold day.
So basically, these boots are very comfortable but only if you're comfortable with a two inch heel.
Safety Features
As well as protection from the elements, these boots will protect you from just about all on the job hazards. Built into the boot there's both a steel toe and full electrical hazard protection. Both meet ASTM standards. And the outsole is slip resistant against both oil and water.
Insulation/Waterproofing
Each boot is equipped with 400 grams of Thinsulate. This, combined with thick leather, is more than enough insulation for most peoples version of Winter. And yet, it's not enough to prevent moderate Summer wear too.
In terms of waterproofing, they kept my feet dry in both rain and a puddle of approximately 3 inches. The Logger also employs Chip a Tex membranes which allow air to leave your boot while keeping water safely outside.
Durability
I obviously won't be wearing these boots long enough to find out but I recognize quality craftsmanship when I see it. Customer reviews aside, the leather and sole are ridiculously thick. There's plenty of triple stitched seems and the sole is made with ever reliable Goodyear Welt Construction.
Pros
It has a steel toe box for feet protection
Excellent waterproofing
It has electrical hazard protection
High-quality craftsmanship that is durable
The outsole is slip-resistant to both water and oil
The sole is made of Goodyear welt construction
Cons
Not easy to break-in
The boot laces need to be upgraded
FAQs for Chippewa Super Logger Boot
What is a logger boot good for?
Logger boots are special boots designed to be used by workers who work in the logger industry. They are used to work through the muck, brush, and other undergrowth and also help you to climb in any place if needed.
Are Chippewa boots any good?
Yes, Chippewa is regarded as one of the best work boots that is reliable and comfortable. In most cases, they are specialized in outdoor work, and any field works like riding. Chippewa boots are good, depending on how you use them.
Are logger boots good for your feet?
Yes, Chippewa is a helpful boot for those workers who work in wet and uneven terrains. They are good for your feet if you get the best size for your feet. Although they do not provide arch support, they feel good.
Do loggers wear steel toe boots?
Some loggers need steel-toe boots for their work, like warehousing workers and others involved in heavy cargo. Some may need to wear them because they desire, although it is not required.
Do Chippewa boots run big or small?
Chippewa boots come with a range of boots based on their style and size. They also have a different width model. Some are small, and others are wide; they run true depending on your size bought.
Concluson on
Review for
Chippewa Super Logger Boot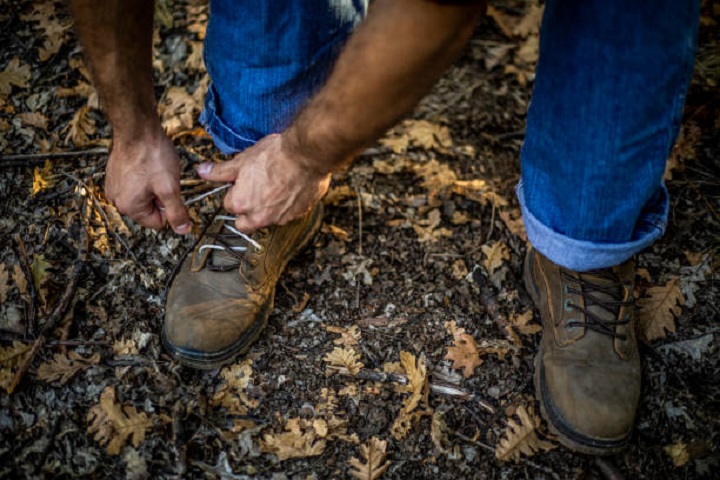 In conclusion, these boots weren't for me but I can certainly understand why so many people like them.
If you're on the market for a pair of logger boots, the Super Loggers therefore get my full recommendation. All safety features are present and accounted for. Waterproofing and insulation levels are spot on. And the quality craftsmanship and superior comfort levels more than justify the price tag.
On the other hand, if you're not specifically looking for a high heeled boot, make sure that you understand the difference that it can make to your posture before you buy.