Sure tactical boots don't have safety toes. They are however designed to be flexible, comfortable and light i.e. all charactertistcs that makes for great work wear.
Recently I decided to give the UA Valsetz a try. To be honest, I wasn't expecting much. But I have to say that I was pleasantly surprised.
Are they a good fit for the working man?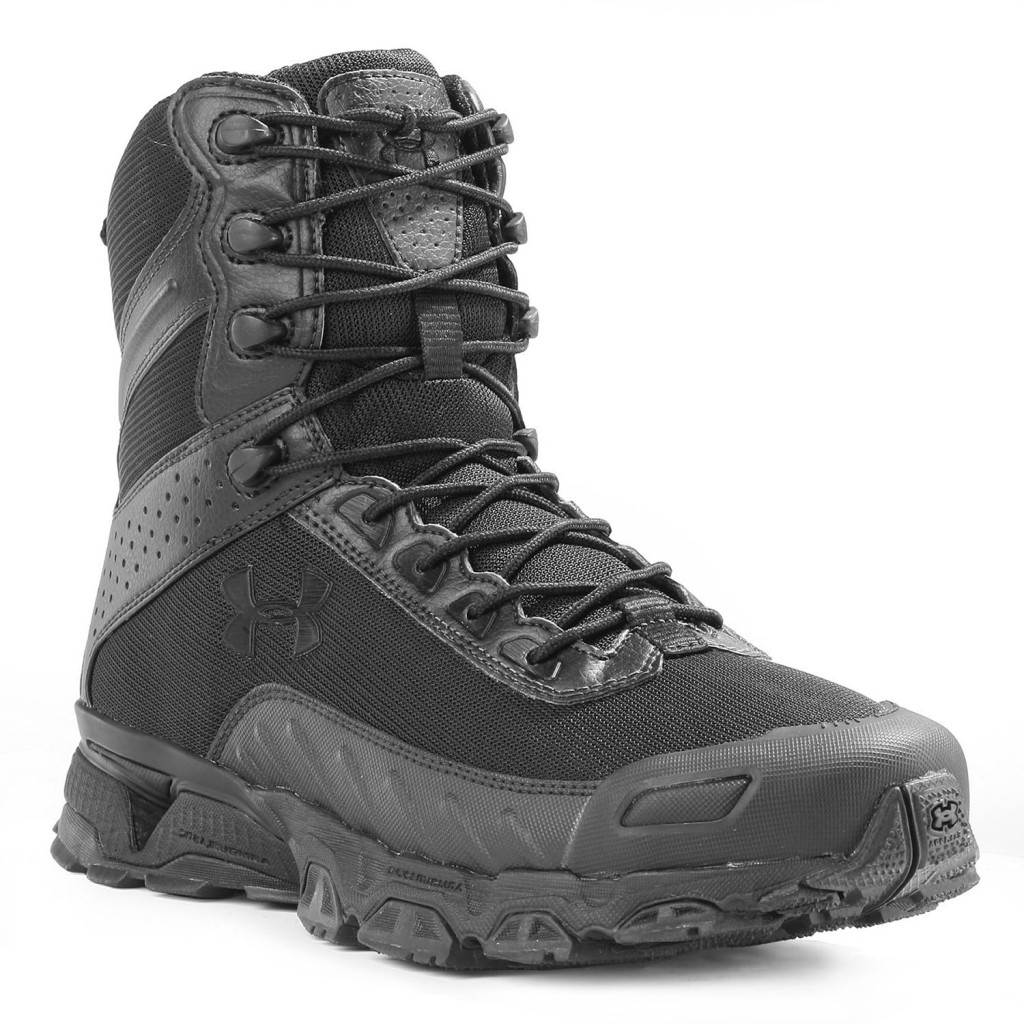 Overview of Under Armour Men's Valsetz Tactical Boots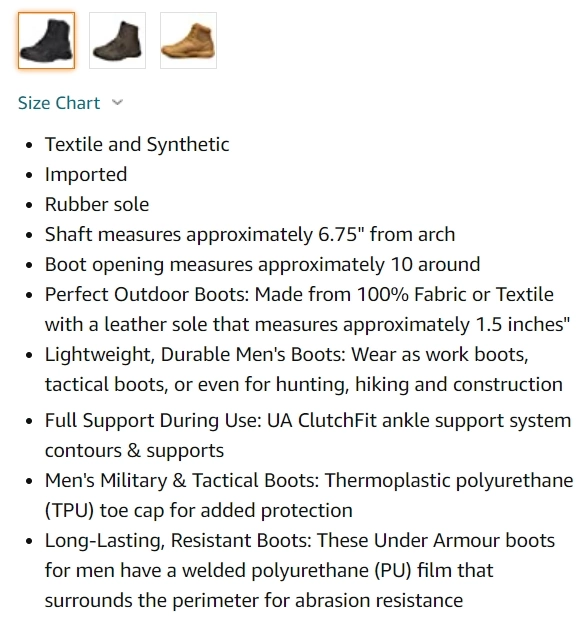 Comfortability
I bought these boots expecting big things in the comfort department and I wasn't disappointed. They fit perfectly (92% expected fit on Amazon) and are about half the weight of typical work boots.
Throw in some excellent arch support and you have a pair of boots that are ideal for being on your feet on all day.
The upper is made primarily from mesh lining which is simultaneously breathable and water resistant. The contoured EVA midsole, on the other hand, provides all the cushioning that you would expect.
I was particularly impressed by the amount of impact protection. Apparently this is achieved with the use of "ArmourLastic". I'm not exactly sure what that means, I just know that my heels didn't ache even after a 12 hour work day.
Speaking of 12 hour work day, these boots also come with zip on the side for easy access. Don't underestimate just how useful this is when you're tired. It might be designed for tactical purposes but it's also perfect when you've simply been on your feet too long.
Protection
The Valzets isn't designed for use on a construction site and it shows. Work boots typically have steel toes, slip resistance and electrical hazard protection. The Valzets is a miss on all three. It's also worth noting that when I say no slip resistance, I really mean that. If you work somewhere that people like to spill things, these boots are completely unsuitable.
Style
I almost didn't buy these boots because of their tactical appearance but out of the box, they actually look pretty casual. They go particularly well with jeans.
Durability
I've worn these boots on and off for about two months and so far so good. While this is certainly not long enough to accurately assess the boots staying power, they do appear to be very well made.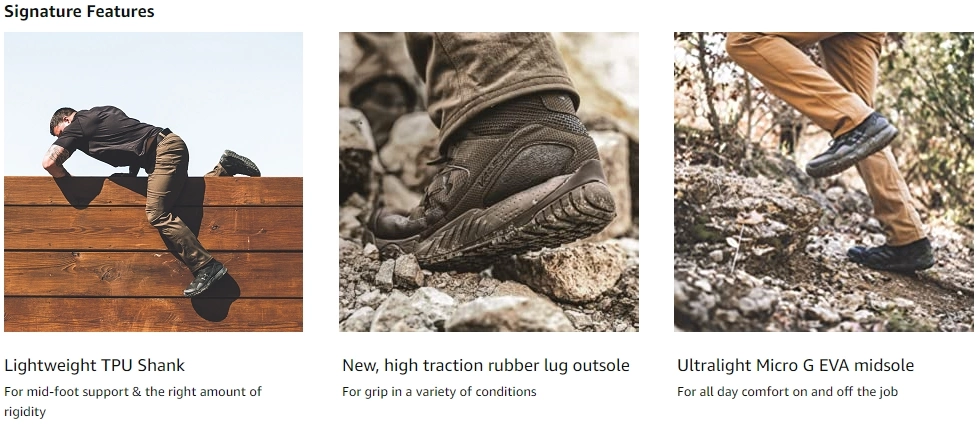 FAQs for the Under Armour Men's Valsetz Rts 1.5 Military and Tactical Boot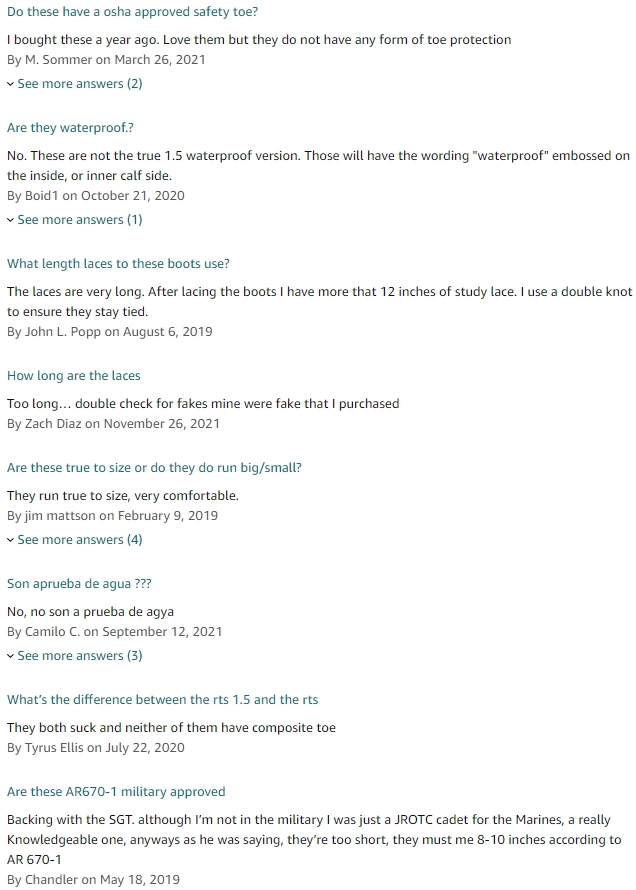 Customers' Reviews for the Under Armour Men's Valsetz Tactical Boots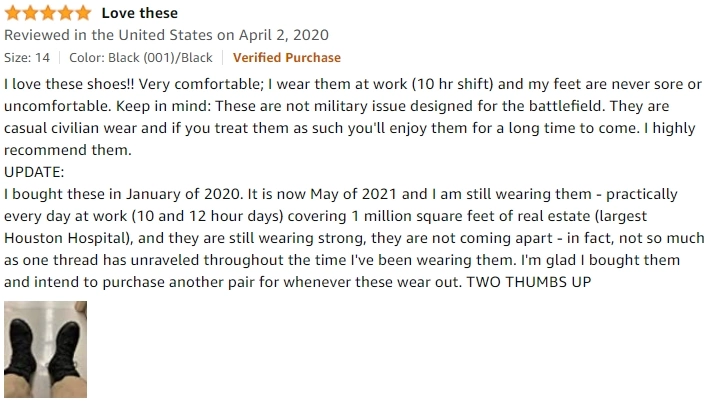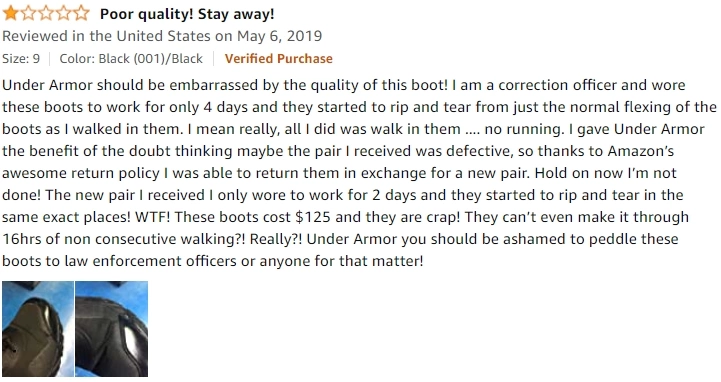 [amazon tag="topworkboots05-20" type="button2" value="B07QQVJ9PX" text="Click for Price"]
Conclusion for Under Armour Men's Valsetz Tactical Boot Buyers

The Valzets were my first venture into tactical boots and I have to admit that I was impressed. If you work around heavy objects or wet floors, the lack of safety features make them completely unsuitable. If you work somewhere a little safer however, they're definitely worth considering if for nothing other than comfort, flexibility and athletic shoe like weight