There is a famous quote that says that cowboy boots do not define you, but it is you who define cowboy boots. This means that how you walk in cowboy boots is determined by the style you choose. If you don't own the cowboy attitude, the boot can't give you an authentic cowboy look.
The western American cowboys are famous for their wild, confident, and arrogant looks that have incredible elegance. We want to adjust your gait a bit to walk in cowboy boots and achieve an excellent cowboy look.
How Do Cowboys Walk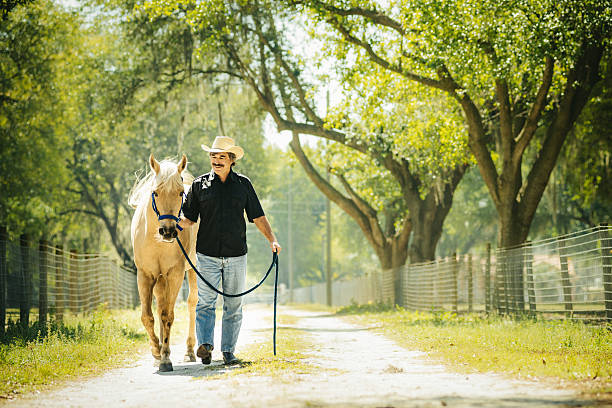 Yes, things are natural, but the shoes can't bring them; you need to practice. There are Seven different things you can make to have an actual cowboy appearance. They are the top secrets that only real cowboys know. They make them cool and masculine. They include
The eyes
Hands
Head and neck
Chest, shoulders, and back
Footsteps and the walking speed
Appearance and dressing style
Walk to toe
1. The Eyes
The eyes play a vital role when it comes to walking in cowboy style. A gentleman does not have distracted or wandering eyes. They usually focus straight on their target and ignore anything irrelevant that might distract them. The concentrated straight look helps to create a captivating appearance of the eye.
Men or even cowgirls avoid the eyes of others. They are confident and ready for any discussion. When you are communicating, show your attitude to the people you are talking to, this can be achieved either by a smile, slight nod, or even a poker face.
2. Hands
One of the signs of a real cowboy is that they do not show off their arm flexor or muscles. They also do not pocket just like they are hiding something or look like cool boys. They slowly swing their arms without holding them tightly.
The hands are relaxed, and they slightly sing them at their sides. In case you decide to pocket your arms, you need to leave out the thumbs. One of the favorite pants for cowboys is bootcut jeans because they portray this perfectly.
3. The Head and Neck
Have you ever seen a real cowboy slouching? Of course, no, the real cowboys stand upright often when they walk. You do not need to bend your head to the ground, nor do you stare at your phone all the time. It would be best if you did not also look at the sky like you are looking for.
To cowgirls, they also do not swing their hips as ordinary women do. You need to look straight ahead at where you are heading to. This will give you the elegant and noble appearance that is experienced in real cowboys.
4. The Shoulders, Back, and Chest
One of the best things about cowboy boots is that they have proved to be excellent for your gait, back, and knees. The chest, back, and shoulders are the three parts of the body that are important when you walk with cowboy boots. The real cowboys stand straight when walking, and they do not bend towards any of the shoulders.
A confident and arrogant cowboy cannot hunch his back or allow his chest to face the ground. Instead, they keep their chest out, back straight, and shoulders broad. Also, the upper part is not rigid nor motionless, and therefore you can slightly naturally swing them as you take steps. You can also let your shoulders slightly undulate.
5. Walking Speed and Footsteps
Real men and women do take a decent stride that is not too short or long. Like a true cowboy, you need to make a steady and unwavering stride. You need to know how to control your movement to have an adequate and reasonable level. The strides and walking speed depend on your stride you take
6. Dressing Style and Shape
The last factor that plays a vital role in having a perfect cowboy-like gait is the shape and dressing style. If you have a well-proportioned body that is a flair for fashion and toned, you will be the sexiest cowboy in the field obviously.
However, this also needs some effort, some physical training, and going to the gym. There is also a need to take care of yourself and impart knowledge on fashion. Anybody can gain muscle if they are persistent to achieve this.
7. Walk From Here to Toe.
This is another top secret that most cowboys need to practice. When you walk on your cowboy boots, you need to walk from heel to toe. Walking in that manner creates a confident, relaxed, and attractive appearance that you will be proud of always.
How to Walk in Cowboy Boots; for Cowgirls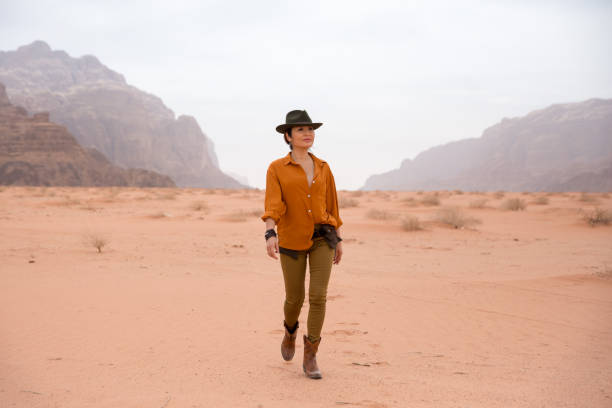 Nowadays, cowboy boots are not only used by men but also have become popular with women. For women, there are 3 major golden rules that can help them to walk in cowboy boots comfortably. They are like a road map guide to follow. They are
i. Practice Walking Gently and Comfortably
Keep your back straight; the hips and thighs should be moved softly and smoothly. With the chest slightly forward and shoulders back, you will develop a natural and confident posture. When practicing, put some heavy books on your head and try to walk like you are wearing a string, ensure that your books haven't felt down. This tip will help you to achieve walking.
ii. Balance Your Buttocks and Shoulders
As you keep walking, ensure you have balanced your shoulders and buttocks. Any misalignment of any part of the two will lead to the loss of the gait you need. Try to do this in your practice before you come out for a real walk.
iii. Keep the Back Straight When Bending.
In any case, you bend down to pick some kinds of stuff, ensure that you have kept your back straight, and lower your hips and knees as you pick it. This movement is making you have a good posture and avoiding any back pain that might be caused by sudden bowing.
Postures to avoid
You are standing on one knee and putting all the weight on another leg. This is one of the postures that distort the buttocks, back, and shoulders, and therefore it should be avoided. Instead, rectify the posture when standing, distribute weight to all the legs, stand up straight, and allow your shoulders to stretch and the chest is slightly forward.
Stoop to get something on the ground. The posture is also not good. With a sudden bend, you might experience back pain or suffer from dislocation of the spine or suffer from some pain. To make this work, kneel by lowering your hips and knees to the point of focus.
How to Walk Comfortably in Cowboy Boots?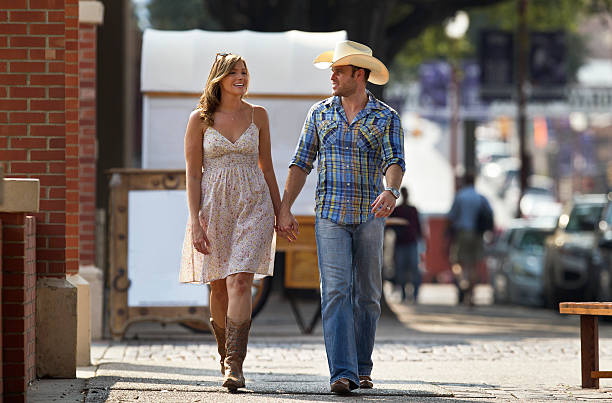 Various factors affect how comfortable you walk in a cowboy boot. Some of these are the size of the boot, the color of the boots being beautiful, and the boot has been broken in.
a. Choose the Perfect Size.
Some people do buy cowboy boots online and later return them because they choose the wrong size. If you want to buy them online, consult the various reviews about the size to avoid this mistake. Buying the perfect size is essential because it will make you more comfortable to walk in.
Cowboy boots that have wide heels lead to a slippage heel, something that might affect your gait. So it is good to pay attention to the instep and heel of your cowboy boot that you want to buy. The heel needs to be a bit loose, and the instep is fit snugly at the start.
b. The Cowboy Boots Have Been Broken in
Most of the new cowboy boots require some time to break in, and once this becomes easy, the boot will develop a tremendously comfortable experience that boots your gait. At first, cowboy boots are a bit hard, and therefore you need to be patient or accelerate the broken-in process by use of spray or boot stretcher.
c. The Cowboy Boots Need to be Beautiful.
If your cowboy boots are beautiful, you will walk more confidently and in a comfortable way. We can't despise that we will be more confident if we are wearing nice boots. So, it is good to be keen on which color will make us look more confident and comfortable when we wear our boots outside.
Conclusion
We hope this article is helpful for you with the information above, and it will help you become a true cowgirl or cowboy based on your preferred personal style. Walking in a cowboy boot can be extremely enjoyable if you know how to avoid painful experiences associated with new cowboy boots.
The secret of having a confident and comfortable walk-in cowboy boot is to wear a boot with the right size, knowing how to exert the pressure experienced when walking, and the correct placement of your head and body balance. As we have discussed above, if all these are achieved, you will have a perfect experience with cowboy boots.