When it comes to hunting boots, there are two main concerns you may have, will these hunting boots keep my feet warm and will my feet stay dry? Based on how the hunting boot is made and the grams of insulation the boot has you can get a fairly good idea of whether or not the boots will work for the type of hunting you are doing and the season you are hunting in. It's always a good idea to research any hunting boot before you make a purchase. Also, it's important that you try the boots on in the store. I know so many people are into internet shopping these days, however, when you are shopping for boots that protect your feet it's important to know what you are actually buying before you do so. You can never be to careful when it comes to your health and safety.
Types Of Hunting Boots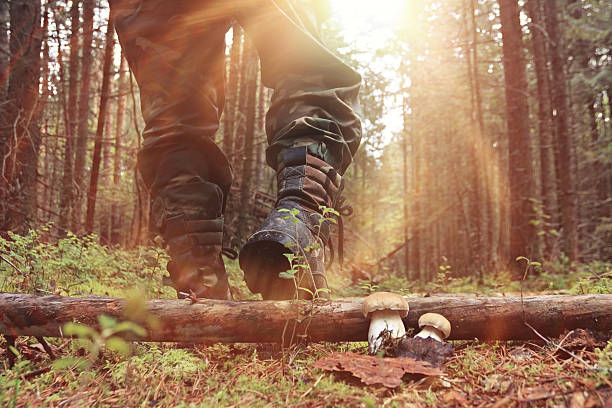 There are a variety of hunting boots on the market today. Some come with gram insulation and some without. It's important to understand the types of boots and insulation before you go hunting. Once you know what type of boot you are looking to buy, then it is important to understand how many grams of insulation you will need. There are three main types of hunting boots which include: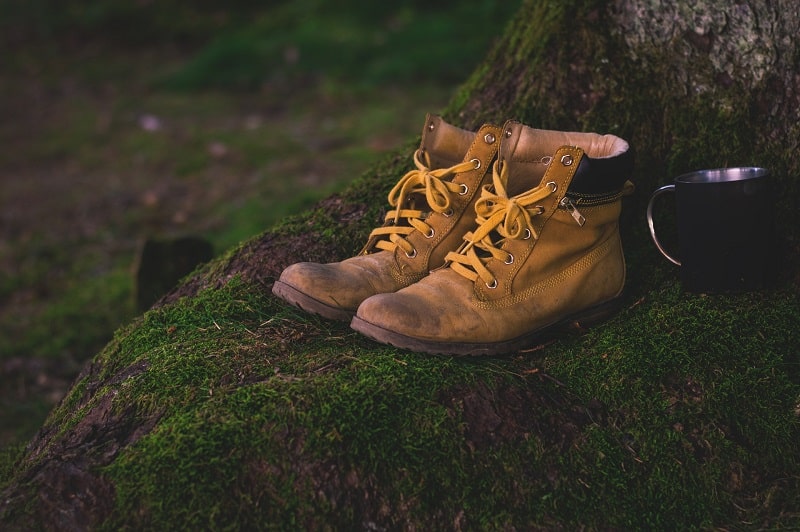 Field boots
Rubber boots
Snake boots
Field Boots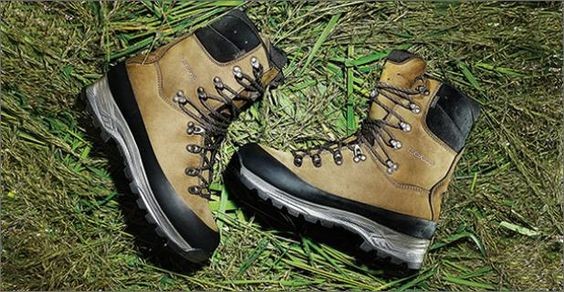 Field boots are more designed for inland hunting, different terrains and cold temperatures. This type of hunting boot is not the best boot for hunting duck or waterfowl in where your feet could be in the water for a prolong period of time. Typically a field hunting boot is made from materials such as leather, mesh and nylon. They have varying degrees of insulation depending on the how cold the weather is. A field boot is also great for stability and even some rugged terrains. You will find many styles and manufacturers to choose from if you are looking for a field hunting boot.
Rubber Boots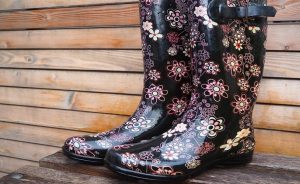 Rubber hunting boots are the best for keeping your feet dry when you are in wet conditions. These boots are excellent for hunting ducks, geese and other types of waterfowl.. However, they are not always great for frigid temperatures. Some of these boots do come insulated while many of these boots do not. If you plan on using this type of boot in colder weather be sure to find a pair that is insulated for the temperatures your will be in. Also, these types of boots, made particularly of rubber and do not absorb smell which aids in those who want to hunt without leaving people a human scent.
Snake Boots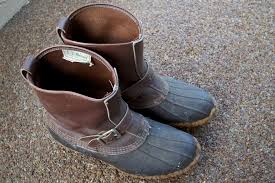 Snake boots can be either field hunting boots or rubber hunting boots depending on what they are made of and what type of hunting you are doing in them. These boots are slightly different from other hunting boots. Snake boots have a longer collar and specialized materials to protect you from snake bites while you are hunting. If you are hunting in areas with known poisonous snakes, these are a really great type of boot to have.
What Is Thinsulate?
Thinsulate insulation is created by taking polypropylene fibers and coating them with a thermoplastic coating to give them insulating properties. The result is a thin, versatile, and durable fiber that has the ability to insulate from extremely cold temperatures down to ten degrees Fahrenheit (-12 Celsius).

Understanding Grams Of Insulation
Grams of insulation is how thick the insulation is and how warm the hunting boot will be. If you had to have a basic chart I would say that the less insulated the boot is the warmer the weather. 2,000 grams of insulation is one of the most extreme cold cases where 200 grams is for cool summer or fall nights.
200 Grams: A hunting boot with 200 grams of insulation will be nice for mildly cool days or evenings with high activity levels.
400 Grams: 400 grams of insulation will work for mildly cooler days with moderate or little activity. Boots that are between 400-600 grams are also good as work boots.
800 Grams: A boot with around 800 grams of insulation is for cold days roughly between 30 to 40 degrees with light activity.
1200 Grams: This type of insulation in a hunting boot is for extremely cold weather, typically in the winter months. Many hunters will use these boots for winter. Typically they are best for 30 degrees or less.
2000 Grams: These hunting boots are for extreme cold weather situations where there is little to no activity at all. Typically best for under 0 degree days. However, these boots are quite thick and not as easy to move around in.
There are also a few keywords you need to understand when shopping for the best gram insulated hunting boot.
Thinsulate: This is a thin, warm and synthetic insulation inside of most boots and is what we are typically talking about when talk about how many grams of insulation are in a boot. I wouldn't recommend buying a boot that doesn't say thinsulate on it.
Water Resistant: Water resistant means that it will help fight against your feet getting wet, however these types of boots do very little to help if your foot is completely submerged in water.
Waterproof: These boots are the best for hunting waterfowl where you can potentially submerge your foot in water. They typically keep your feet quite dry in extremely wet conditions.
What Is Thinsulate and Why Do I Need It in My Hunting Boots ?
One of the first things that hunters will do before they go out into the woods is to put on their hunting boots. While it may seem like a simple task, there are some very important considerations that should be made when you make your decision. You want to make sure that you are choosing the best boots that will keep your feet warm, dry and comfortable. You also want to look for boots that are fairly lightweight, but still very durable.
Besides warmth, one of the most important things to consider is insulation. While there are many different fabrics out there that can be used for insulation in your hunting boots, one of the best is Thinsulate insulation. This is a special type of lightweight insulation that will help to keep your feet nice and warm when you are in cold weather environments. Although this does add some weight to the boot, it will be well worth it when you get out into the woods during cold weather.
How Many Grams of Thinsulate Should I Get for My Boots ?
Thicker more dense insulating materials will obviously provide more warmth than lighter insulating materials. A good boot warmer should be able to hold the heat that it creates from your foot's anatomy, without being too bulky. Bulky materials can add a lot of weight and cause discomfort when walking. If the bag is filled with top-quality insulation, then you will have no problem using it all day, but you will notice that you are carrying a little extra weight.
If your boots are UNINSULATED then :
Fist bump down to 8mm (3/8 inch) of insulation - Maximum weight 5 ounces / 140 grams for the pair if the boots are size 10 or smaller
Fist bump down to 12mm (1/2 inch) of insulation - Max weight 6ounces / 170 grams for the pair if the boots are size 11 or smaller
Fist bump down to 16mm (5/8 inch) insulation - Maximum weight 8 ounces / 220 grams for the pair if the boot is size 12 or smaller
Fist bump down to 20mm (3/4 inch) insulation - Maximum weight 9.5 ounces / 270 grams for the pair if the boots are size 13 or smaller
If your boots are INSULATED already:
Fist bump up to 12mm (1/2 inch) of insulation - Maximum weight 8 ounces / 220 grams for the pair if the boots are size 10 or smaller
Fist bump up to 16mm (5/8 inch) insulation - Maximum weight 9.5 ounces / 270 grams for the pair if the boots are size 11 or smaller
Fist bump up to 20mm (3/4 inch) insulation - Maximum weight 12 ounces / 350 grams for the pair if the boot is size 12 or smaller
Fist bump up to 24mm (1 inch) insulation - Maximum weight 14 ounces / 400 grams for the pair if the boots are size 13 or smaller
Where Can I Find Thinsulate Insulation for My Boots ?
You can find Thinsulate insulation in many places. It is often used to line boots or shoes designed for extremely cold weather. It is also used to create liners for gloves, jackets, and hats that are designed to keep you warm in cold conditions. Thinsulate insulation can be purchased from many retailers at competitive prices so it is easy to find a pair of boots or shoes using this manmade fiber lining.

Will Thinsulate Insulation Work for My Next Pair of Shoes?
This depends on the needs of the person. Thinsulate insulation varies from product to product, depending on its quality and intended use. While it will insulate your feet from coldness in a certain temperature range, if your boots or shoes become wet, this can negate their ability to keep you warm. If you live in a climate with little snow and lots of rain, or your boots get wet regularly, Thinsulate insulation is not the best option as it will lose its ability to insulate as well when wet. The same principle applies if you work outside during the winter and come inside often - if your boots do not breathe well, or if they get wet from melting snow on the bottom of the boots, you might not want a pair of Thinsulate-lined boots.
Where Can I Find More Information about Thinsulate Insulation ?
If you have more questions about this manmade fiber, there are several places that can answer your questions for you. First, you can visit the Thinsulate homepage to get more information about the fiber and its uses. If you want to read more detailed information about Thinsulate insulation, there are several sites that sell it (such as Insulation4less) that will be able to answer your questions in depth. These retailers have extensive knowledge of thinsulate and can advise you on whether their products will best fit your needs.
Conclusion for the Needed Number of Grams of Thinsulate
Just to recap quickly, the amount of grams you need to insulate your hunting boot greatly varies on temperature, type of hunting and how much activity you will be doing. Be sure to find a good hunting boot that is made with thinsulate. The amount of grams of insulate won't work will if you have the wrong style of boot, so be sure to either buy an inland field boot or rubber boot for the type of hunting you will be doing.
Thank you so much for taking the time to read and understand about the grams of insulation you will need in your hunting boot. Please feel free to comment on this article or share it with your friends and family.