Shopping for winter often takes more planning especially since no one is a fan of the cold. And for people who love spending time outside during such a period, putting the right clothing on can be the difference between enjoyment and not having fun.
Boots play a crucial role when it's time to bundle up and keep as cozy as possible. The good thing is they now come in different designs and of different builds that you don't have to sacrifice your style for comfort. So now, you don't just have to suffer through wearing high-heeled shoes when it starts snowing just because it matches your outfit.
Combat boots are a type of boots you can wear during cold weather. You honestly can't go wrong with them even during Summer and Spring. They come in different build designs that make them compatible with a wide variety of outfits. What's more, they all come with hardened rugged soles. Their rugged siles make them all more solid on icy surfaces. Combined with their often ankle tall shafts, your ankles and feet are guaranteed warmth and comfort. As long as you get the right pair for you, you are all set, really!
Editors' Picks: Top Combat Boots for Women 2023
That said, this post would give you some insights on the Top 7 best combat boots for women in 2023. We will also include a buying guide if you want any tips on what to look for while shopping for a pair for yourself or your partner. So whether you are more of a designer items person or an inexpensive yet solid item person, we got you covered.
The 7 best Combat Boots for Women: Review 2023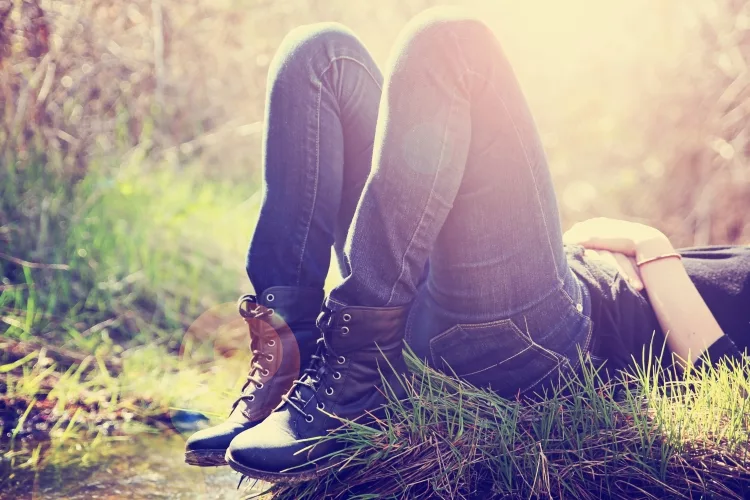 1. Forever Link Women's Round Toe Military Lace Up Combat boots - Link
Coming in first, we have these low heel, Lace-up ankle cuff Women's combat boots from the FOREVER brand.
It comes in 14 different colors and is a perfect addition to both your Winter and Fall wardrobe. The boot is made using 100% VEGAN PU (Suede) fabric. This gives it an effortlessly stylish feel that makes it compatible with most of your everyday outfits.
It has a simple easy on and off build design combined with adjustable laces as well as a functional inner zip. There is even an outside zip that is superficial and only adds to the classy feel of the boots.
If you are in the market for classic zip-up styled combat boots, you won't go wrong with this. To cap it all up, the vegan suede leather used in making the boots make it an eco-friendly clothing item.
NOTE: One big bummer many users quickly pointed out is that these boots do not do well with water. So be sure to keep them away from anything wet so they don't fall apart quickly. That aside, they are terrific boots and easily affordable.

2. DREAM PAIRS Women's Ankle Bootie Combat Boots - Link
What we particularly love about this boot is its premium military-inspired build design. It is extremely functional with its rubber sole, Rubber TPR outsole, and Faux fur lining. The boots come in over 15 different colors which mean you can stay stylish with the right boots.
It comes with a padded insole as well as a zipper to easily wear or take off the boots.
The boots also come with a secret pocket where you can keep keys and other relevant items close to you such as credit cards etc. You can even keep some bills in your pocket in case of emergency.
NOTE: While they are fine boots, reviews showed that the secret pocket isn't all that premium. However, it does its job and if the boot style is what you like, you should get it!

3. VEPOSE Women's Fashion Combat Boots - Link
This is an affordable ankle combat boot for women made using premium synthetic leather. It has a rubber sole patterned for good grip and traction.
It features the classic lace-up design seen in most combat boots. The lace design comes with metal eyelets to keep the boot nice and elegant. The brand claims each boot is handmade so you can expect the boots to be durable.
The boot interior is padded with soft latex material so you can rest assured that you won't be in discomfort when using it.
The boot is compatible with trending ladies' fashion styles whether with casual jeans, mini skirts, and even some dresses. And with so many colors to choose from, these adorable boots do deliver!

4. DR. MARTENS Jadon 8-eye Leather Boot - Link
This leather boot is quite premium and you will immediately notice this on touch. It comes in three colors: black polished smooth, white and white polished smooth. The white version has a black sole while the black version is an all-black sole included.
The boots are made using 100% original leather although the soles are actually of synthetic material. It has a shaft that measures about 7inches from its arch as well as heels that is about 1.75 inches.
The boot features yellow stitching, comes with a heel-loop and a chunky platform sole. There is also an inner ankle zip coupled with the classic combat boot lace upfront. The platform soles feature Dr. Marten's unique bouncing AirWair soles known for their oil and fat resistance, comfort, and overall impressive abrasion.
The boots are extremely durable that too and is easy to clean.
NOTE: While they might initially seem heavier than normal, put in some consistent use of the boot over a couple of days and you won't feel a thing!

5. BATES women's enforcer Ultralit Boots - Link
From the name, you can already guess that this is one of the best lightweight combat boots on the market. If you didn't, now you know! BATES is one of the biggest brands when it comes to making premium footwear. These mid-cut combat boots are just another testament to the brand's quality production.
Made with sturdy and durable leather and enhanced nylon uppers, the boot is extremely breathable and features enhanced slip-resistant rubber outsoles. It guarantees all-day comfort and you don't have to worry about chafing or soreness of your feet or ankle.
Like most combat shoes, the BATES Enforcer Ultralit Boots also features a side zipper. This is for fast on and off usage of the boots without the need to loosen or tie up the lace every time. You will also be glad to know it comes with a non-metallic composite toe for added protection and safety of your feet.

6. STQ Women's Ankle Combat Boots - Link
The STQ Ankle Combat Boots is one of the best budget combat boots for women on the market today. Added to the fact that is made using eco-friendly materials, there is so much to love about the boots.
It comes with cushioned footbeds, soft padded collars as well as breathable insoles. The outsoles, although light, is wear and slip-resistant. The boots itself is sleek and can be styled with a wide variety of outfit.
One thing we do not love about this boot tough is that the zippers are only superficial. You have to lace the boot every time you decide to wear it.
That aside, the boots fit well with thin and thick socks which helps keep your feet warm, especially in cold weather.
Considering how cheap it is, the STQ Ankle Combat boots are one you can't go wrong with during winter.

7. DR. MARTENS Pascal Combat Boots - Link
Rounding up the list we have another footwear from the well-known Dr. Martens brand. Though not cheap, it is still affordable and well worth its price. It is one of the best casual combat boots you can buy on the market right now.
Made with durable leather, the boot features air-cushioned soles and slip-resistant outsoles. It comes in a sleek, attractive design that is comfy to the feet. It is also one of the most durable mid-top boots on the market so you can be sure it would last long as it looks good.
Women's Combat Boots Buying Guide
To be honest, there are different things to consider when choosing the right combat shoe. However, we will discuss the most important ones you need to consider.
Build and Comfort
While you want to choose a boot that looks good, you also need to consider how comfortable it would be when you wear it. You need to be comfortable while carrying the boot especially since you will be wearing it for an extended period of the day. In this regard, it is best to choose boots that are padded or made with breathable materials.
Safety
As the name implies, combat boots are mostly designed to replicate military boots. And while they now come in different styles and designs, their primary function remains the same. Most combat boots will protect your feet since they are often made using sturdy and durable materials. Some even come with safety toe inserts and improved soles to improve traction.
Shaft Height
This simply refers to the height of the boot when you wear it. That is, how much of your ankles are in the boot. Combat boots come in various so you will do well to choose a boot with the shaft height to your taste.
Buy on Walmart
5.11 Women's ATAC 2.0 6" Tactical Side Zip Military Combat Boot, Style 12404, Black - Walmart Link
Dr. Martens Vegan 1460 - Walmart Link
CLPP'LI Women's Emma Winter Snow Boots - Walmart Link
Amazon Essentials Women's Bootie Slipper - Walmart Link
Buy on eBay
5.11 Women's ATAC 2.0 6" Tactical Side Zip Military Combat Boot, Style 12404, Black - eBay Link
Dr. Martens Vegan 1460 - eBay Link
CLPP'LI Women's Emma Winter Snow Boots - eBay Link
Amazon Essentials Women's Bootie Slipper - eBay Link
Conclusion on Women Combat Boot Buyers
We have shared out top picks of the best combat boots for women in 2023. We have also included a buying guide in case you do not like any of our top recommendations. The most important thing to note is to choose a boot that fits your taste!