So you are a delighted owner of a pair of strong, durable leather boots. But what good is that if you cannot flaunt your sturdy shoes just because they are excessively dirty? And no, cleaning them is not a piece of cake. So before planning to clean your leather boots, here is all that you need to know to get the cleanest pair of boots.
Leather boots are significantly expensive but are very worth it. It is so easy to restore leather, and this makes leather boots a worthwhile investment. If you condition and clean your favorite pair of leather boots regularly, they will serve you well and last longer.
How then can you clean leather boots? Below is a detailed article covering the cleaning and care of leather boots.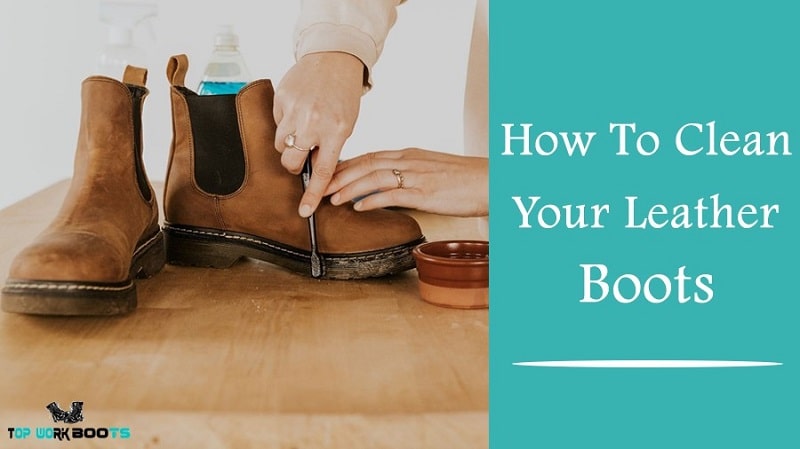 Leather Boots Cleaners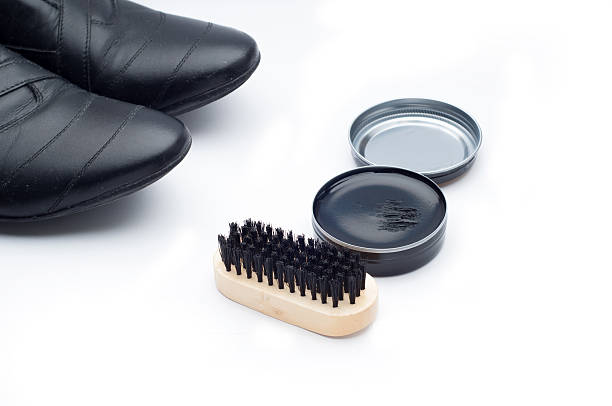 The leather boots cleaners are made of natural and biodegradable products which are safe on your shoes and hands. The leather cleaners listed below are easy to apply and are highly effective. Please have a look at them.
ShoeAnew All Natural Shoe Cleaner, 8 oz- this leather cleaner is highly affordable and comes with an all-inclusive kit that has everything you need to clean your leather shoes. Even if it will not provide high quality as other expensive shoe cleaners, it is an all-around choice for your leather shoes.
Allora Shoe Cleaner and White Shoe Polish- white leather sneakers are always stylish and are always versatile. Their kit comes with a serum which is traditionally made, and polish made to whiten shoes.
Shake and Nubuck 4-Way Leather Brush Cleaner- this is the perfect cleaner for your leather shoes. It is gentle on your shoes and has a variety of brush options. The best part of this cleaner is that it does not require any additional cleaning products to be used.
Frye Unisex Leather Conditioning Cream- this company has been crafting the best leather boots and shoes, and it knows how to care for them through this cleaning product. Applying a small amount of this cleaner to your shoe and rubbing it gives your shoes a shining look.
Common Leather Problems
While neglect is the common reason why your partnership with your classy leather boots is not working, there are other things that affect your leather. Below are some of them.
Exposure to the sun or too much heat
Similar to how your skin would react when exposed to too much heat and sun, so will leather. If you leave the leather in too much sun for prolonged periods, it is bound to fade or dry too much.
Too much warmth or cold
You will find it more difficult to clean your leather boots if used to store them in extremely high temperatures and later on change to freezing or humid climates. With high moisture and heat levels in your leather boots, you will be providing a breeding ground for mildew and mold. Combine all this with sweaty feet, and be ready to deal with funky-smelling shoes.
Using harsh cleaning agents
It would be best if you cared for your leather shoes as gently as you care for your human skin. This means bleach and strong detergents are out of the question here. They are bound to wreck havoc on the natural texture of your leather shoes. It will dry out and crack, and do you want that?
How to Clean Leather Boots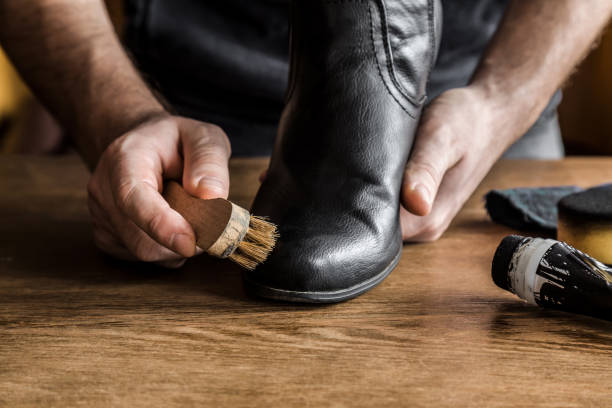 To clean your leather boots, follow these simple steps and bring back to life your dirty and worn-out leather boots.
Remove the Laces
Unlace your shoe, and if the laces are dirty, make them part of your laundry load. If you realize they are almost worn out, measure their length and look for a similar pair to replace them. By ensuring your leather boots have strong laces, you will be adding some life to the shoes.
Remove Dirt and Crusty Mud.
Use a stiff brush or soft cloth to get rid of loose debris and mud.
Apply Soap and Water
In a small bowl, mix up a solution of dish soap and warm water. Dip a soft cloth in it and wring it out. Use the cloth to wipe down the exterior surfaces of the boot.
Rinse Them
Using clean water and cloth, rinse the soapy mixture from the boots in a gentle manner.
Dry
Use an old towel to remove as much moisture as you can, and after that, leave the boots to dry slowly. Ensure you are not drying the boots from direct sun and heat to prevent your leather boots from fading and cracking. Drying the boots might take some time-averagely 48 hours.
Slightly Warm the Boots
Warm your leather boots slightly with a hairdryer or in a bit of direct sunlight in preparation for conditioning. Do not warm too much; the boots should be warmed in such a way that you feel comfortable touching them. If you use boot oil, you do not have to warm them.
Condition
Condition your boots to prevent them from stains and to give them a shiny look. Apply the leather conditioner, wax, sealant or boot oil, paying attention to the instructions on the package. Leave the leather boots to sit for 15 minutes, and then buff them with a rag to shine.
How to Clean the Inside of Leather Shoes
It is recommendable to use a soft cleaning cloth made with microfiber material. For buffing, use horsehair shoe brushes since they are highly effective. Do not use any material that has tough brush bristles to avoid cleaning your leather. You can also opt to use saddle soap instead of liquid leather cleaner products if you have one.
To clean your leather shoes on the inside, follow these steps.
If your insole is detachable, remove it and perform a surface clean with a microfiber cloth.
Place your insole on a newspaper and apply a facial cleanser or a mild detergent to get rid of odour and stains. Here, you can also use a damp cloth wrung out from cold or lukewarm water.
Pat dry the insole with a dry cloth instead of rinsing
Mista thin layer on the inside of your leather shoes using an antibacterial spray to prevent and kill odour-causing bacteria and mildew from spreading.
Use a newspaper or towel to wrap the now clean insoles and dry them overnight. Do not use heat or sunlight.
Moisturize the inside of your shoe with a pea-size amount of leather conditioner
If you find it daunting to remove the insole of your shoes, you can follow the steps of cleaning the inside of your shoes even if the insole is present. You can also use baking soda and vinegar to toss up your leather shoes. However, baking soda is messy and might fail to produce results. The latter, though, will dry your leather but use it with caution.
How to Remove Stains on Leather Boots
No one likes the appearance of stains- especially on leather boots. Stains spoil the appearance of your expensive leather shoes. But, you can restore them to look new with these tips on how to remove stains.
Water stains
You can remove water stains using a mixture of dish soap and warm water and clean the leather gently.
Oil/ Grease stains
Sprinkle cornstarch or baking soda on the stained portion and gently rub the powder with a damp rag. Leave them to sit throughout the night and use a dry cloth to brush off the residue the following day.
Ink stain
Apply nail polish remover or rubbing alcohol on a wet cotton swab and blot the ink stain. Remember not to rub since you do not want the ink stain to spread. Keep on blotting until the stain is no more. Wipe with a damp cloth and later dry with a clean towel.
Scuff marks
Apply an insignificant amount of nongel toothpaste on the scuff and rub it with a soft cloth. Use a damp cloth to wipe away the toothpaste and dry with a towel.
How to Care for Your Leather Boots
If you want your shoes to serve you well and for a lengthy period, you should care for them. Leather shoes are made to exclude water but can allow water vapor and air to pass through. However, it will only be able to possess these abilities if you maintain them well.
You should look after your shoes just like how you care for your skin. You should moisturize condition, and regularly clean them and maintain touch up once in a while to maintain their appearance and performance.
Understandably, at times you might not have the time or money to dedicate to your shining shoes, but you should passively care for your shoes. Caring for your boots requires very little equipment, and everyone would leather shoes should make an effort to attend to them.
When you wear your shoes, always use a shoehorn. There are various shoe horns, and all of them will work. As you aim to care for your shoes, do not jam your feet in the shoes since this will stress the heel counter. The heel counter provides the structure for your leather shoe and supports your heel.
With leather shoes, you should ensure you have two pairs that you can rotate between. With this practice in place, you will be giving enough time for your shoes to dry out between wears, ensuring they last longer.
It is advisable to rotate your shoes because as you rest one pair and insert cedar shoe trees, the wood will reshape the leather and draw out inner moisture, and this will lengthen the life of your shoes. The trick is to look for a shoe tree that fits in your shoe well. Ideally, the shoe tree should be made of wood, and it will do a simple trick.
Your shoes came in a shoe bag. If you wear your shoes frequently, like once a week, keeping them in the shoe bag is recommended but is not imperative. However, if you have a pair of leather shoes that you do not wear frequently, or if you want to store the shoes waiting for a particular season, you should keep them in the shoe bag with the shoe trees in them to prevent them from dust.
If you lack a shoe bag, you could also use a canvas tote bag. Remember to avoid plastic bags like Ziploc and other bags that do not breathe and promote mold growth.
During the wet weather, keep an eye on your shoes. You could even avoid wearing your shoes on wet days to prevent your leather shoes from waterlogging and muddy. Waterlogged leather shoes will look dark because of absorbing water and will feel swollen.
When waterlogged, leather shoes lose their essential oils quickly as they dry and become more susceptible to cracking and brittle. The same applies during snowy weather; the combination of road salt and wet snow will soon take some years off your shoes.
How to Increase the Lifespan of Your Leather Boots
Times are tough nowadays, and with the pandemic, it couldn't get any worse. Therefore, splurging on a relatively expensive pair of shoes can be an absolute necessity for work or a long-deserved treat. You have to know how to protect your boots from increasing their lifespan. To keep ok enjoying your stylish leather shoes, bank on the tips below:
If possible, invest in cedar shoe trees to ensure your footwear remains free from toe-curling creases, in perfect shape, and smelling fresh.
The right type of quality leather shoes will also save you heartache in the long run. If you cough up money for the formal leather dress shoes, sturdy work boots are the casual white leather sneakers; you will want to go for leather within your budget and one that offers the best quality.
It would also be best to invest in the right shoe care tools and products if you want to save a ton of effort. If you care for leather shoes well and use the right treatment and conditions, they will last for years.
Items Needed to Clean Your Leather Boots
The following are the things that you will need to clean your leather boots.
Water
Nylon bristles brush
Mild soap
Soft cloth/rags
Leather treatment
Method to Clean Full Grained Leather Leather Boots
First of all, dry brush your boots using a nylon brush. Then use some warm and clear water, and with the same brush, gently wash all the dirt from the boot.
Make a mixture of water and mild soap. Use a duster to wipe off the dirt and dust from the leather.
Dry the leather boots at room temperature. Never put them directly in front of a heat source. It can dry and crack the leather. Let them dry on their own.
Now, if you want to apply special leather treatment, this is the time to do so. You can apply leather waterproof also at this time.
Cleaning the Split Grain Leather Boots or the Silicon-Treated Leather Boots
Rub off all the dust and dirt from the boots with a nylon brush. One thing that you need to note is that in these boots, we do not use any water, else the leather will go bad.
Then treat the boots to silicone water repellent.
Now, for treating the all leather boots, you have the option of using a chemical process or a natural oil paste. The procedure is quite different for both of them. However, both of them will produce water-repellent qualities. But the appearance of the boots will be drastically opposite to each other.
Cleaning Using Natural Oil Paste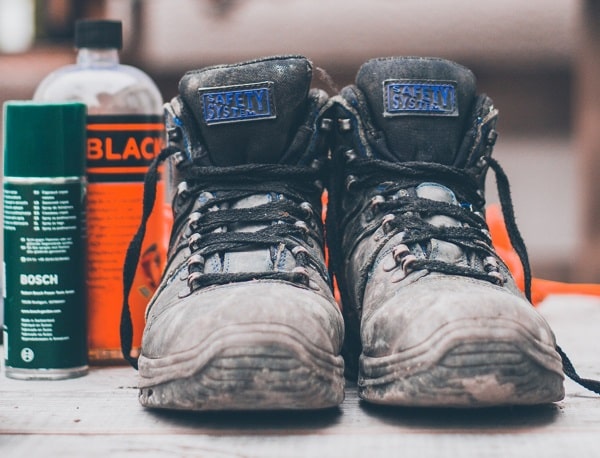 These are meant to return natural oils to the leather. When you open the cream box, you will find that they are quite hard in texture. To soften it, you need a hair dryer. Apply a little heat on the leather as well for a uniform application.
Now, it is recommended that you apply these creams with bare hands. The benefit is that your hands generate heat which in turn opens up the pores of the leather and also softens the cream so that there is a better coverage.
Apply the cream uniformly on the entire leather and then leave it to dry at room temperature. Use a hair dryer again if you want to speed up the process. Also, you can go for double coats for the best protection.
You will find that in the end, the leather darkens. The reason is that the oils are returned to the leather. When you wear them, they lose their natural oils and hence their color. This ensures that the leather is rejuvenated. Want to lean about leather boots fits. then Click Here.
Cleaning the Boots Using Chemical Processes
When you have leather boots that are made of fabrics as well, you will have to have a different approach in some of the processes. For example, you have to use chemical treatments in this case for the whole boot. This is the only way in which you will be able to ensure overall protection and maximum lifespan.
So keep your boots clean. They are bound to get dirty. But if you really want them to last long and look new forever, follow all these steps, and you won't have to think about getting a new set in many years.
Final Thoughts
You need to treat your leather shoes like a gentleman or a sophisticated woman would. You will receive infinite rewards for looking after your shoes well. In addition to making your boots look hood, you will also look good in them. Leather shoes will need you to cough some good amount of money from your pocket, and taking care to maintain them is highly advisable.