Spend even ten minutes online and you'll find that there's no shortage of choices when it comes to boots suitable for a harsh work environment. Think of pretty much any foot related hazard and there is a boot that can protect you from it.
One type of work shoe that I've often had problems with however is the low cut variety i.e. cut below the ankle. While there are exceptions, most of them are cheaply priced, cheaply made and generally a poor choice for the working professional.
This month however, I came across a pair of shoes that completely buck the trend, namely, the Merrell Men's Jungle.
Comfort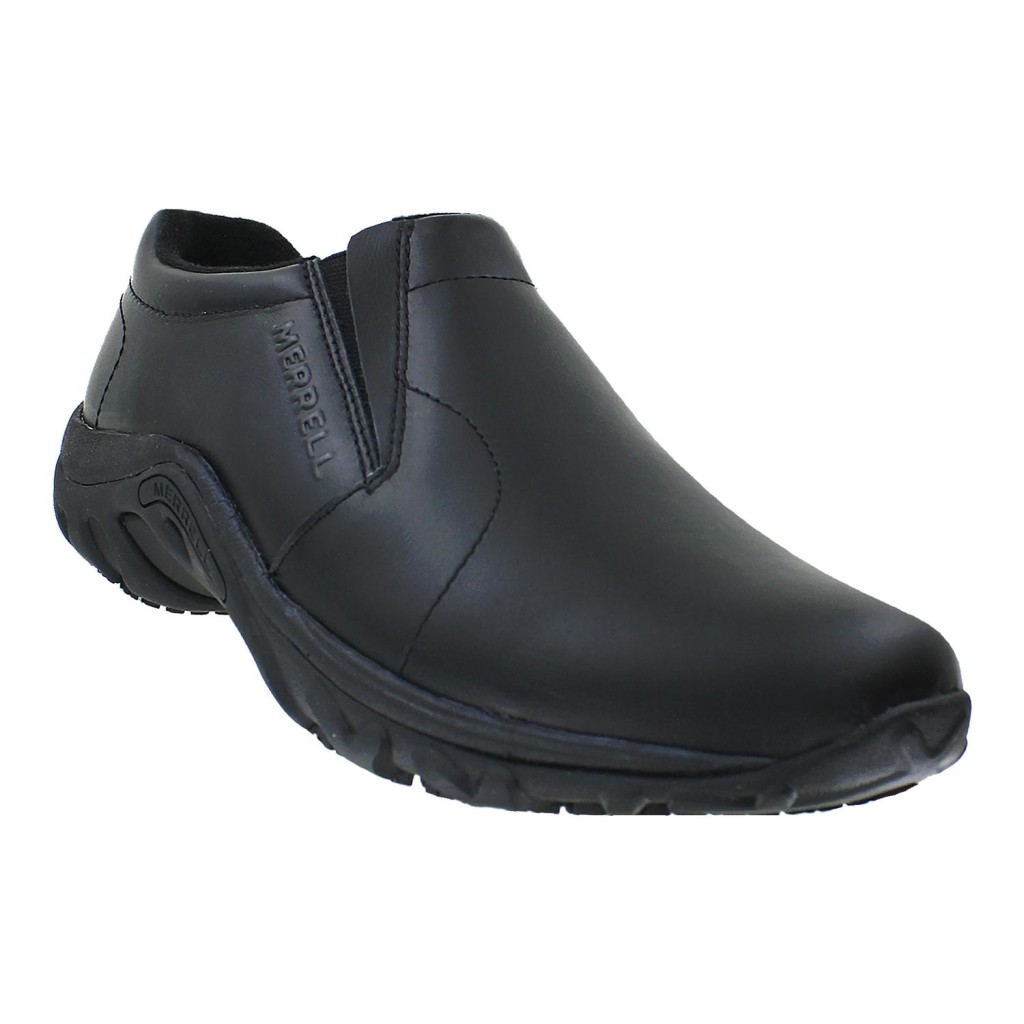 I generally wear high cut boots so the first thing that hit me about these shoes was just how easy they are to put on and get off. Compared to what I normally wear, the process could best be described as effortless. It's not a big deal but if you work long hours, it really can be.
Another positive was the lack of a break in period. The Men's Jungle are pretty much good to go from day one.
I think that the primary selling point of these shoes is always going to be the raised heel and the high quality mid-sole. Merrell seem to be calling the mid-sole an "air cushion". That sounds very much like marketing talk to me but whatever it is, it works.
When combined with the raised heel, you have a pair of shoes that are ideal for shifts that pass the ten hour mark.
Safety Features
The safety features on the Men's Jungle consist solely of a non slip sole. I tested the sole on a variety of different surfaces and it held up well even under wet conditions. Keep in mind, however that I personally purchased the "Pro Grip" version. I make no comment about the rest of the Men's Jungle line.I can't really complain about the lack of extra protection either. These shoes simply aren't designed for use around heavy objects, exposed nails etc.
Style
Personally, I purchased the black version and by black, I mean that there's not a single other color present. The upside of this is that they're very nondescript and go well with just about any outfit and/or environment. I also found the overall shape to be a lot more stylish than I was expecting. If you'd like something a little more eye catching, there's a number of other colors to choose from too.
Reputation
At the time of writing, the Men's Jungle have been reviewed over 230 times on Amazon for an average rating of 4.4 stars out of 5. The most popular feature by far appears to be their ability to remain comfortable regardless of how long you remain on your feet. One thing worth noting however is that multiple reviewers claimed that they run a little large. It therefore may well be worth purchasing them one size smaller than usual.
Durability
I've owned these shoes for a total of two weeks so the jury is still very much out on my end. All I can say is that Merrell is a reputable brand, they appear well made and shoes don't score 4.4 stars out of 5 on Amazon if they fall apart in a hurry.
Verdict
The Men's Jungle certainly aren't for everyone. But if you fit the target market i.e. you work long hours in a relatively safe environment, they fit the bill perfectly. They're light, the black version goes with just about everything and judging from customer reviews, they should stand the test of time. And most importantly, they don't start to hurt after the ten hour mark.